August 9, 2015 – With distiller Jay Rogers well on his way to recovery from severe burns following the April 24th explosion at Silver Trail Distillery in Hardin, Kentucky, the distillery's founder wants to thank the global whisky community for the support he and his distillery's team have received since the tragedy. During an interview Friday at the site of the distillery, which was destroyed when the still failed following a sudden pressure buildup and exploded, Spencer Balentine expressed his thanks.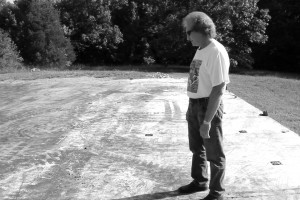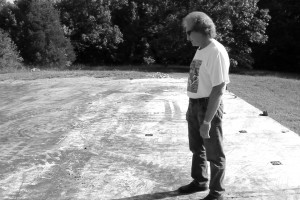 "Thank your audience for all of the thoughts and prayers," he said. "Especially, my distilling industry brothers and sisters…I'm still overwhelmed by the outpouring of support, love, and prayers…I wouldn't be here if it wasn't for the support of all you guys…"
Apprentice distiller Kyle Rogers died 17 days after the explosion at Vanderbilt University Medical Center in Nashville, while distiller Jay Rogers spent two months in  the Vanderbilt burn center recovering from severe burns that will leave him scarred for life. During an interview at Balentine's LBL Moonshine Museum in Aurora, Kentucky, Jay Rogers expressed his desire to return to distilling as soon as Balentine can rebuild and his health permits. While in the hospital, Balentine promoted Jay Rogers to Master Distiller, and said he would have closed Silver Trail permanently had Jay not wanted to continue. Balentine had put his rebuilding plans on hold while Marshall County voters debated a referendum to allow alcohol sales after being dry since Prohibition ended. That referendum was approved last month, and Balentine now plans to build a new distillery in an addition to the former bank building that now houses the museum. Construction is expected to begin within the next several weeks.
In the meantime, Silver Trail has resumed production of its LBL and George Jones Moonshine brands on an interim basis at the M.B. Roland Distillery in Pembroke, Kentucky – about an hour away from Hardin. M.B. Roland owners Paul and Mary Beth Tomaszewski offered the use of their facility for as long as Silver Trail needs it, and held a benefit concert this weekend to raise money for the Kentucky Distillers Association's "Lifting Spirits" fund to help both Rogers families with medical and other expenses.
"There were many of us talking as soon as the accident occurred as far as how we could help, not only with production, but also with things like this event," Paul Tomaszewski said. "Both of us got going in the business about the same time…we're DSP-KY-15010 and he's 15011, so we're like…in the sense of business, not just located very closely as far as us being about an hour apart, but as far as how our businesses have moved along over the years." Other distillers from around the state donated items for a charity auction at the concert, and the KDA organized daily meal deliveries to the Rogers families while Jay and Kyle Rogers were being treated at the Vanderbilt burn center. In fact, there was so much food delivered that the hospital staff became part of the daily lunch routine.
"The funny thing about it…the nurses got to looking forward to that, so when it ended, they hated to see them go," Balentine laughs. "That was really the bright spot of this whole thing…I didn't realize how tight an industry it really was, but this really drove it home in spades…the distilling industry looks out for each other."
This week's WhiskyCast has an interview with Spencer Balentine and Jay Rogers.
Links: "Lifting Spirits" Fund | Silver Trail Distillery | M.B. Roland Distillery | Kentucky Distillers Association