Stories
Whisky is a passion to explore. From the history of the spirit to the evolution of the industry, the story of whisky helps fuel that passion. Often, it's easy to forget that whisky is also a global multibillion dollar industry. The stories of whisky — from news and new releases to in-depth inquires and what goes on behind the label — blend together to help us appreciate the spirit of whisky.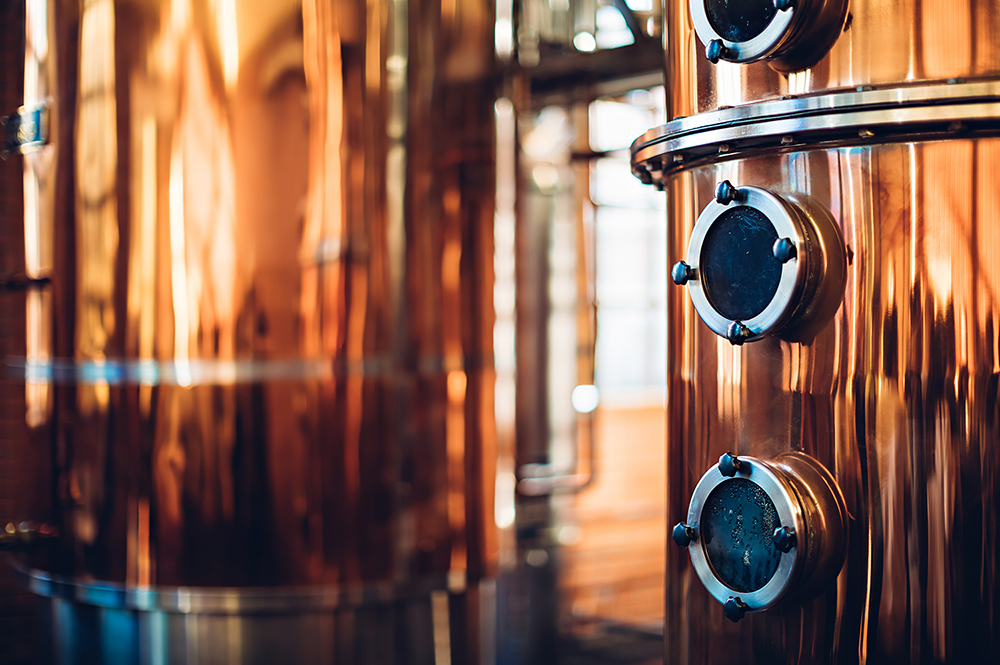 Silver Trail Distillery Explosion Victim Kyle Rogers Dead at 27
May 12, 2015 – Kyle Rogers, the younger of the two cousins critically burned in a distillery explosion April 24, died Monday night at Vanderbilt University Medical Center in Nashville, Tennessee. Rogers and his older cousin Jay were opening the stillhouse door at Silver Trail Distillery in Hardin, Kentucky when the blast blew them 25 to 30 feet away from the building. Both men were flown by helicopter to the Vanderbilt burn unit.
According to Kentucky Distillers Association president Eric Gregory, Kyle Rogers was the more seriously injured of the two. Gregory has been serving as a spokesman for the Rogers families, and told WhiskyCast in a telephone interview that Kyle Rogers had not been responding well to treatment. "He had developed a bacterial infection, and they removed his foot in hopes of stopping it…but that didn't stop it," Gregory said. "The doctors did everything they could, and finally, I think, it just took over his body…there was nothing more that the doctors could do, so the family decided to remove the ventilator and put him in God's hands."
Listen to Mark Gillespie's interview with Eric Gregory:

Infection is the major cause of death in patients with severe burns. According to research for the  National Institutes of Health, 75% of all deaths in patients with burns over more than 40% of the body are caused by infections or infection-related complications.
Kyle Rogers' family released this statement through the KDA Tuesday afternoon:
"We are deeply saddened to report that our son, Kyle, passed away last evening. And yet, we take solace in the fact that he is in God's comforting hands and is being greeted by cherished loved ones. We know Kyle is at peace and free of the pain from the last two weeks. We cannot begin to express our thanks for the wonderful and caring medical team at Vanderbilt Hospital and the tremendous outpouring of support from friends and loved ones, especially the family of Jay Rogers who have stood by our side and shared in our prayers. We also would like to thank Spencer Balentine and all of Kyle's colleagues at Silver Trail Distillery. Kyle took so much pride in being a moonshiner, and we are grateful that he was able to work in a profession that he loved so much. It is now our turn to pray for all those who knew and loved Kyle, and to show our thanks through God that we were blessed to call him son, brother and friend for 27 years. He will be with us always."
Jay Rogers continues to improve gradually, and Gregory said he has been able to walk around the hospital for short periods of time. "He's still got a long way to go…we're all still praying for him and he's going to need all the help we can offer as well."
The "Lifting Spirits – Jay and Kyle Rogers Support Fund" established after the explosion has raised more than $20,000 so far, with several fundraisers in the works. Donations are also being accepted at CFSB Bank in Benton, Kentucky. Gregory indicated that plans are also in the works to establish a scholarship at Murray State University in Kyle Rogers' name.
The cause of the explosion remains under investigation, though investigators with the Kentucky State Fire Marshal's office have indicated that high pressure caused a "catastrophic failure" of the still. The two men had entered the building to check on a distilling run that had been going on for several hours when the explosion occurred.
Links: Silver Trail Distillery | Kentucky Distillers Association