November 5, 2015 – Scotch Whisky exports appear to be turning a corner following disappointing results in 2014, according to new export data released today by the Scotch Whisky Association. While the £1.7 billion ($2.61 billion USD) value of exports for the first six months of 2015 is still down by 3% over the same period a year ago, that decline is significantly lower than the 11% drop in exports for the first six months of 2014 compared to 2013. The volume of exports was down less than 3%, with the equivalent of 517 million 70cl bottles (40% ABV) being exported. The report is based on HM Revenue & Customs statistics for whiskies released from bond during the period and the initial export destination.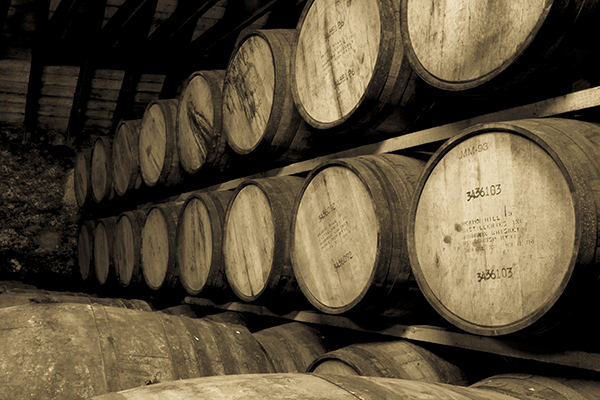 "We think things are heading in the right direction, and we're feeling quite positive," said Rosemary Gallagher of the Scotch Whisky Association, noting that North America remains a bright spot. The United States remains the single largest export market by value for Scotch Whisky, and US exports totaled £326.5 million ($502 million USD), down just 0.4 percent from the previous year's £327.7 million ($503.9 million USD). Exports to Mexico rose by 11.6% to £43.5 million ($66.9 million USD), ranking Mexico among the top ten export markets by value for the first time after several years in the top twenty. Exports to Canada rose 20.7% to £35.8 million ($55.1 million USD), putting Canada in 12th place among the top twenty export markets by value.
Listen to Mark Gillespie's interview with Rosemary Gallagher:

On the other hand, Gallagher said exports to Germany – traditionally a strong export market, were off by 3.4% based on the political and economic situation in Russia, where direct exports fell from £738,124 ($1.14 million USD) to essentially zero during the reporting period even though there are no official trade sanctions in Russia involving Scotch Whisky. "The economic situation (in Russia) is having a side effect on German figures, we think, for some Scotches that go to Germany end up in Russia," she said. Singapore and the United Arab Emirates are also key transit point for exports, and shipments declined to both markets during the period, with Singapore down 1.9% and the UAE off by 0.9%.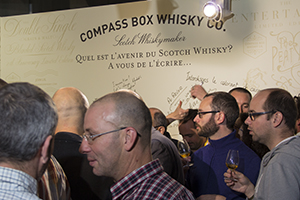 France remains the largest export market by volume, with exports of 86.5 million bottles of Scotch Whisky during the reporting period – up 0.6% from the previous year. US exports gained 0.25% to 54.8 million bottles, and France imported nearly three times more Scotch Whisky during the period than any other country except for the US.
Single Malt exports continue to rise, with a gain of 5% during the period and now account for around 24% of all Scotch Whisky exports.
Editor's note: The complete ranking of the top twenty export markets by both value and volume is available here.