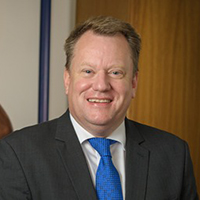 September 16, 2013 – Sir Gavin Hewitt, the Scotch Whisky Association's chief executive officer, will step down at the end of the year. The SWA's board has confirmed another former UK Ambassador, David Frost, as Hewitt's successor as of January 2, 2014. Frost leaves the UK's Department of Business, Innovation, and Skills, where he headed up European trade and international affairs. He previously served as the Queen's Ambassador to Denmark and in the UK's missions at European Union headquarters in Brussels and the United Nations in New York.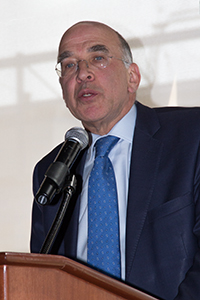 Hewitt joined the SWA in 2003 after serving in the Diplomatic Service, and was the Queen's Ambassador to Croatia, Finland, and Belgium during his tenure. As the SWA's chief, he led global efforts to secure legal protection for Scotch Whisky in China, Brazil, and other emerging economies, along with the Association's anti-counterfeiting efforts.
Hewitt's legal team launched lawsuits in many countries against local whisky producers who tried to link their products with Scotland. In most cases, the SWA was successful, but the most glaring defeat came in Canada. The Association fought Glenora Distillers for nine years over the Nova Scotia distillery's Glen Breton Canadian whisky on the grounds that using the word "Glen" in the name implied Scottish origin. The case finally went to Canada's Supreme Court, which ruled in Glenora's favor in 2009.
One of the highlights of Hewitt's tenure was the significant increases in Scotch Whisky exports worldwide, as the Association led efforts to overturn trade barriers in Latin America, the Asia-Pacific region, and other areas. The SWA reported an 11% gain in exports sales during the first six months of 2013.
Links: Scotch Whisky Association