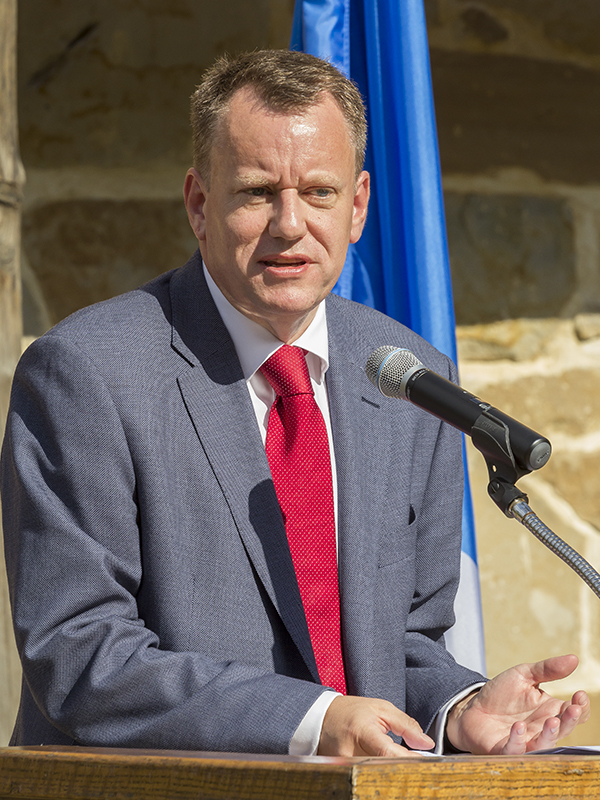 October 25, 2016 – Scotch Whisky Association chief executive David Frost is leaving the Edinburgh-based trade association, and will return to government service as a special adviser to Foreign Secretary Boris Johnson. The move brings Frost's career back to his roots in the Foreign and Commonwealth Office, where he served as a diplomat for many years before joining the SWA in January 2014. His resignation takes effect November 4, and deputy chief executive Julie Hesketh-Laird will serve as acting chief executive until the appointment of a permanent replacement.
In a statement released by the SWA, Frost said "I have thoroughly enjoyed my time as chief executive and I want to thank SWA members and my team for their support.  Scotch Whisky is a wonderful industry to represent, vital to Scotland and to Britain, operating on a global scale, and held in affection by so many around the world.  I leave the Association and the industry well-placed to continue to succeed in a competitive market-place during a time of change, including Brexit." 
During his diplomatic career, Frost served as the UK's ambassador to Denmark along with a posting at the European Union headquarters in Brussels, and finally in the Department of Business, Innovation, and Skills. His expertise in trade affairs is likely to be valuable in the UK's upcoming negotiations to leave the European Union, and his appointment comes as the UK Government has been beefing up its foreign trade staff in preparation for "Brexit."
In an August WhiskyCast interview, Frost acknowledged that the question of his rejoining the government had been raised several times following the June 23 Brexit vote. At the time, he said "it'd have to be a pretty good offer to get me back into the task that we've just been describing…I'm enjoying the path of the Scotch Whisky industry…it's a great industry and great fun to be in." During that interview, he described himself as a "fan of Boris Johnson's" and noted that they had worked together many times during their government service. "He's a very erudite, clever guy who actually knows the EU pretty well," Frost said of Johnson in that interview.
WhiskyCast has requested an interview with David Frost. This story will be updated with additional information as necessary.
Links: Scotch Whisky Association