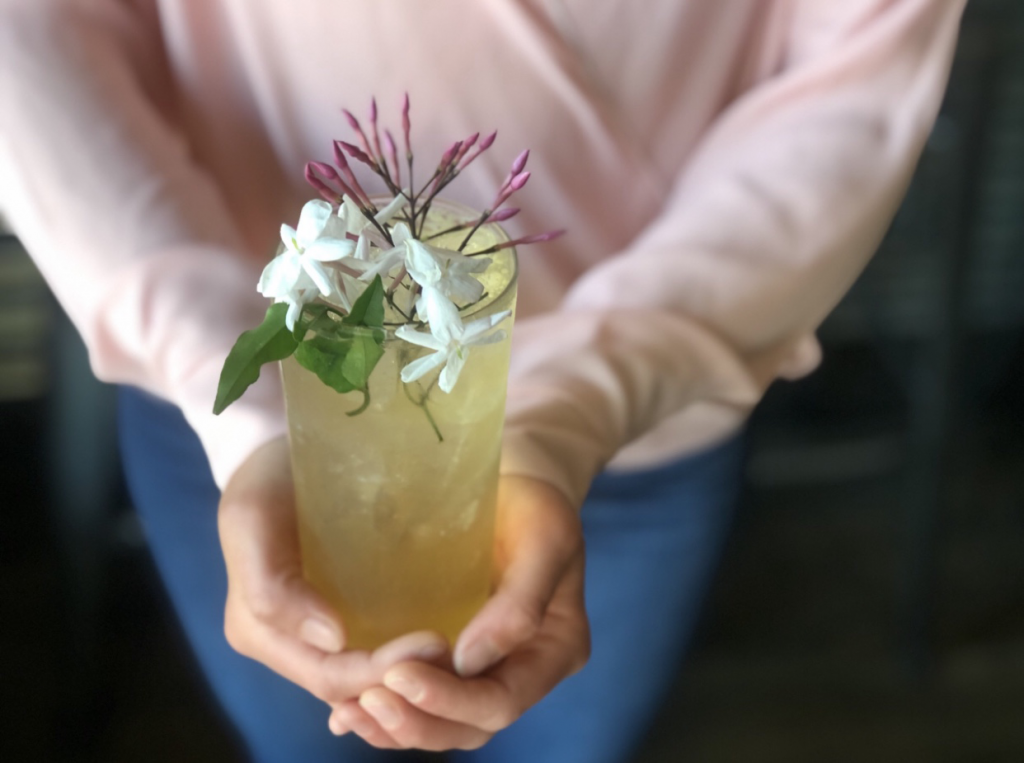 June 17, 2019 – Robin Wolf of The Hatch Rotisserie & Bar in Paso Robles, California won the 2019 cocktail competition for Tales of the Cocktail with this recipe featuring Suntory's Toki Japanese whisky with her own Jasmine Tea Syrup.
2 ounces of Suntory Toki Whisky
1/2 ounce of Jasmine Tea Syrup*
Top with Q Club Soda
*Recipe for Jasmine Tea Syrup:
Mix equal parts cane sugar and hot jasmine tea (brew the tea strong). 1/2 cup dried jasmine to 4 cups water, steeped for 15 minutes and reheated to melt sugar (turning it into a 1:1 simple syrup).
Pour 2 oz. Suntory Toki Whisky over ice in a highball glass
Add Jasmine Tea Syrup and top with Q Club Soda
Gently stir with bar spoon
Express lemon rind over top and around edges of glass
Garnish with fresh jasmine