August 5, 2016 – Believe it or not, there was once a time when passenger trains were popular for cross-country travel in the United States. Baseball teams traveled by train on road trips, political candidates conducted "whistle-stop" campaign tours with rallies at train stations, and many Scotch Whisky lovers got their first taste of single malt whiskies in a Pullman train's bar car.
After the end of Prohibition, The Glenlivet's Captain Bill Smith Grant negotiated a deal with the Pullman Company to make his single malts the exclusive Scotch Whisky sold on board Pullman's trains. The two-ounce miniature bottles were the forerunner of today's "airline-size" bottles, and became popular in the U.S. long before Glenfiddich's highly-touted single malt debut in the mid-Sixties.
While train travel today is not nearly as popular, nor nearly as luxurious as it was during the days before airline travel became commonplace, The Glenlivet is celebrating that heritage with a series of three limited-edition single cask bottlings. The Pullman Train Collection series is only available in the U.S., with each expression selling for a recommended price of $350 per bottle. While not inexpensive, the three different cask types used for the series give us a unique opportunity to look at the different influences casks can have on a whisky, since the basic "new make" spirit off the still is the same for all three bottlings.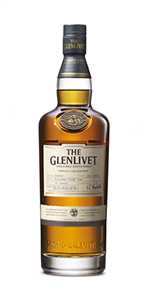 The Glenlivet Pullman Club Car
This is the oldest of the three bottlings in the series, with 18 years of maturation in an ex-Sherry butt, and as with all three, is bottled at cask-strength (56.24% ABV) with no chill-filtering. As might be expected with a Sherry butt, the nose is fruity with notes of grilled peaches, plums, and mango, balanced by figs, clove, cardamom, and cocoa. A sip reveals a creamy and chocolate-y mouthfeel followed by spicy clove and cardamom notes on top with underlying notes of milk chocolate, figs, and plums. The finish is smooth and lingering with touches of raisins and plums. Score: 92 points.
The Glenlivet 20th Century Limited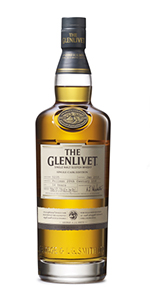 The 20th Century Limited was one of the most famous train routes of all time, second only to the fabled Orient Express. The New York Central railroad ran this red-carpet train nightly between Grand Central Station and Chicago, making it popular for business travelers as well as vacationers.
This whisky is 14 years old, bottled at 58% ABV, and was matured in a European Oak cask that helps accentuate the citrusy characteristics of the spirit. The nose is honey-sweet with notes of brown sugar, orange peel, allspice, and ginger root. The taste is where the citrus comes alive, with tart lemon zest and orange peel notes, spicy clove, allspice, and ginger root, and touches of honey and brown sugar in the background to pull the flavors together with exceptional balance. The finish is long and equally well-balanced with citrus tartness complemented by ginger root and a subtle hint of clove. Score: 93 points.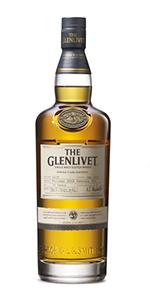 The Glenlivet Pullman Water Level Route
This expression gets its name from the scenic route the 20th Century Limited used as it skirted the rivers and lakes between New York City and Chicago, and most of that same route is still in use today on Amtrak trains between the two cities.
This whisky was matured for 14 years in an American Oak cask and bottled at 57.4% ABV. The American Oak brings out a different range of flavors and aromas than its European Oak counterpart, with a nose dominated by honey and vanilla, dried flowers, muted spices, and brown sugar. The taste has honey and black tea notes balanced by clove, lemon zest, brown sugar, and a hint of molasses. The finish is clearly different; long and chewy with molasses cookies, oatmeal, and honey. Score: 91 points.
The three whiskies in The Glenlivet Pullman Train Collection will be difficult to find. Just 270 bottles of the Pullman Water Level Route were produced, compared to 498 for the Pullman Club Car and 524 for the Pullman 20th Century Limited. All three share the same fruity, floral character that is common among all of The Glenlivet's single malts, but the nature of these single cask bottlings gives a whisky connoisseur clear differences to explore in the impact wood makes on a whisky over time.
Editor's note: These tasting notes were based on samples provided by The Glenlivet. Full editorial control over the content of this story remains with WhiskyCast.
Links: The Glenlivet