November 23, 2013 – With the 80th anniversary of Prohibition's repeal coming up on December 5, Diageo's in-house bar tending team created these three classic cocktail recipes featuring Bulleit Rye, George Dickel, and Crown Royal Black.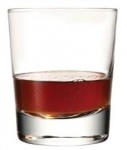 Bulleit Rye Sazerac
1.3 ounces of Bulleit Rye
1 teaspoon Demerara syrup
1 dash Angostura bitters
5 dashes Peychaud's bitters
Stir over ice and strain into a chilled rocks glass.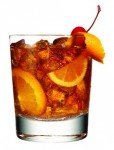 George Dickel Rye Old Fashioned
1.3 ounces of George Dickel Rye
1 maraschino cherry
0.25 ounce of bitters
1 sugar cube
1 splash water
1 orange orange
1 lemon twist
In an old-fashioned or rocks glass, muddle sugar, bitters and water.  Add ice cubes and George Dickel Rye.  Garnish with lemon twist, orange slice and cherry.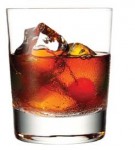 Crown Royal Black/Cragganmore Manhattan
1 ounce of Crown Royal Black
0.25 ounce of Cragganmore Distillers Edition
0.25 ounce of sweet vermouth
1.25 ounce of simple syrup
0.25 dash of bitters
1 maraschino cherry
Stir all together in a mixing glass with ice.  Strain into a martini glass.  Garnish with a cherry.