Country: Canada
Region:
Type: Canadian Whisky
Bottler: Distiller
ABV: 45%
Score: 85 points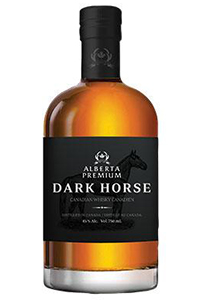 This whisky won a silver medal in the 2012 Canadian Whisky Awards, and is made with a blend of two different rye whiskies, corn whisky, and a touch of sherry.
The nose has hints of juniper, sawdust, toffee, creme brûlée, and maple syrup. The taste starts off sweet, followed by a good cinnamon burst that fades to reveal grapefruit and ginger notes balanced by a charcoal ashiness and a touch of molasses for a complex and unique palate. The finish is long and smooth with fading spices and a hint of raisins. Very nice.