Updated June 22, 2015 – Here's a roundup of key executive changes and moves within the whisky industry announced over the last several days: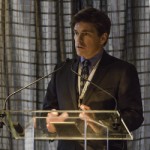 Beam Suntory: Chris Bauder has left the company after serving as General Manager for Whiskies and Cognacs, and a Beam Suntory spokesman says Bauder made a personal decision to move to a company outside the spirits industry. Bauder was the keynote speaker at the World Whiskies & Spirits Conference in February, and spoke extensively about the global boom in Bourbon sales. He is a former executive with S.C. Johnson & Son, and no successor has been named yet.
William Grant & Sons: Former Diageo marketing director Philip Gladman has been named chief marketing officer for the family-owned drinks company, which owns Glenfiddich, The Balvenie, the Grant's Blended Scotch, Drambuie, and other brands. Gladman was with Diageo for 14 years before setting up a consulting firm last year, and will oversee Grant's global travel retail business in addition to his marketing responsibilities. He replaces Maurice Doyle, who has left the company with no word on his future plans.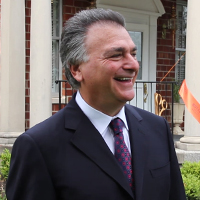 Diageo: Diageo North America president Larry Schwartz announced his plans to retire at the end of the year. The announcement came Monday as Schwartz celebrated his 40th anniversary in the spirits business. Schwartz was influential in the company's recent renewed focus on American whiskey brands, including the development of Orphan Barrel and Blade and Bow, along with the decision to build a new Bulleit distillery in Kentucky. CEO Ivan Menezes said in a news release that Schwartz's successor will be named later this year. In addition, Diageo Australia managing director Tim Salt will leave the company at the end of June for personal reasons. Salt has led the drinks giant's Australian operations since 2008.
Edrington Americas: CEO Paul Ross has announced a major shakeup in the unit's executive lineup. Christopher Spalding was named Senior Vice President and Commercial Director after serving as the unit's Northeast Division Manager, while Jim Brennan has been promoted to Senior Vice President and Marketing Director. Brennan joined Edrington Americas last year as VP of Marketing after working on the company's brands when they were distributed by Rémy Cointreau USA. Former Bacardi North America CFO  Michael Misiorski has joined the company as Executive Vice President and CFO after leaving a similar role at Stoli Group USA. Juan Gentile has been named Vice President and Regional Director for the unit's Latin America and Travel Retail operations, while Tracy Genesen is the new General Counsel and Nadege Dethy will head up Human Resources.
Uisge Source: The Scotland-based producer and distributor of bottled spring water for whisky connoisseurs has named Blair Bowman as its international business development manager, with a special emphasis on the Asia-Pacific region. Bowman sold his World Whisky Day brand to Edinburgh-based White Light Media earlier this year.
Editor's note: This story was updated to include details on Chris Bauder and Philip Gladman.
Links: Beam Suntory | William Grant & Sons | Diageo | Edrington | Uisge Source