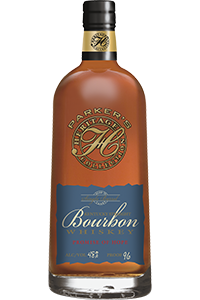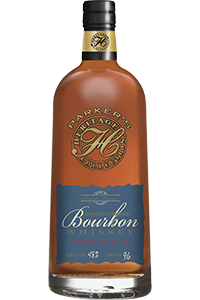 August 20, 2013 – The widely-anticipated 7th annual release of Parker's Heritage Collection whiskey from Heaven Hill is on its way to retailers, but this year's edition has a special purpose. Last winter, longtime Heaven Hill Master Distiller Parker Beam was diagnosed with Amyotrophic Lateral Sclerosis (ALS), also known as Lou Gehrig's disease. The disease affects nerve cells in the brain and spinal cord, gradually destroying a patient's ability to control their muscles and leaving them paralyzed. The disease has no cure.
At the time Heaven Hill announced Parker's diagnosis, the company pledged to use this year's release of Parker's Heritage Collection to raise money for the ALS Association's new "Parker Beam's Promise of Hope Fund," with a goal of raising at least $250,000 for research on a cure for ALS. Since then, several of Heaven Hill's regional distributors have pledged to match Heaven Hill's pledge of $20 for each bottle sold, and Parker Beam's colleagues at Kentucky's other major distilleries have collaborated on a special one-time vatting of their whiskies. Two "Master Distillers' Unity" bottles will be auctioned at Bonham's in New York on October 13, with the proceeds to go to the Promise of Hope Fund.  10 additional bottles will be used the previous day for a special toast to Parker Beam at WhiskyFest New York.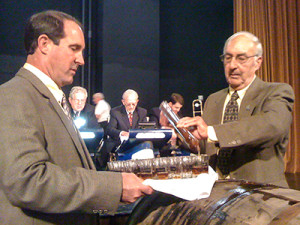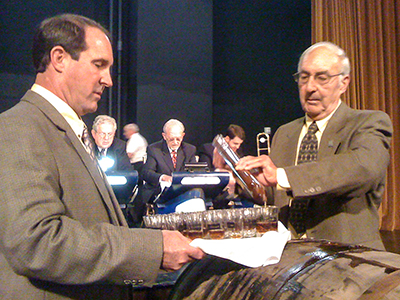 This year's Parker's Heritage Collection release is also named "Promise of Hope," and is also unique in that it's the first single barrel Bourbon to be released in the series. Parker Beam personally selected around 100 barrels from Heaven Hill's inventory at his favorite spot for "honey barrels" in the company's Deatsville maturation warehouses, the top tiers of Rickhouse EE. The whiskey is 10 years old, and bottled without chill-filtering at Parker's preferred strength of 48% ABV.  While Heaven Hill has not disclosed the number of bottles that will be available this year, a news release indicates that more bottles were produced of this year's edition than in past years in order to maximize the funds raised for the Promise of Hope Fund. The recommended retail price is $90, and Heaven Hill expects the entire bottling run to be shipped within the next 4-6 months.
Look for tasting notes on this whisky soon at WhiskyCast.com.
Links: Heaven Hill | ALS Association