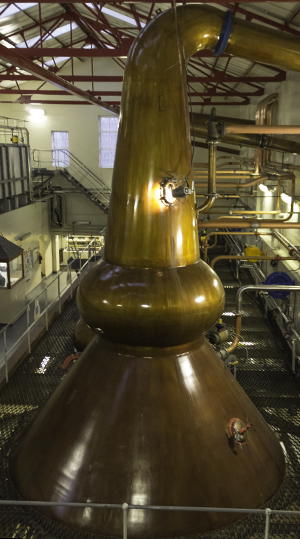 December 15, 2013 – Outgoing Scotch Whisky Association chief executive Gavin Hewitt has a message for his members on his way out the door: you're still not investing enough in your businesses. In an interview with The Scotsman's Scotland on Sunday, Hewitt praised the nearly £2 billion ($3.26 billion USD) in planned and ongoing investments by Diageo, Edrington, Pernod Ricard, and other Scotch whisky producers. However, he told the paper that demand in Asia and Africa between now and 2030 will likely outpace the current rate of growth in production capacity.
"That investment gives me a lot of confidence and it is obviously going in the right direction. But, if anything, I don't think we are being bullish enough. If I'm right in expecting a hell of a lot of extra demand for exports from Asia to Latin America in future, I don't think as it stands it is enough to keep up with the potential demand down the road."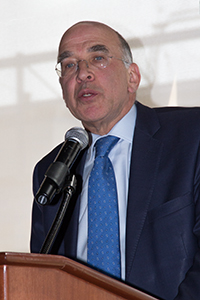 During a November 12 interview with WhiskyCast's Mark Gillespie at the SWA offices in Edinburgh, Hewitt cited the growing economic power of the middle class in whisky's developing markets for his optimistic outlook:
"Scotch is different from your usual national drinks, and I use Brazil…cachaca, Mexico…tequila, Russia…vodka, Chinese white spirits. If you're wanting to make a statement about who you are and what you are, that you're now a middle-class person, you are aspirational, you are global…then you're actually going to choose to make that statement in a drink which isn't properly your national drink, which means effectively it's very often a brown spirit. And what is the most global brown spirit? What is the most high-quality premium brown spirit? Scotch."
Scotch whisky exports set a record in 2012 at £4.27 billion ($6.96 billion USD). Hewitt predicts another record year when 2013 data is released despite economic and political setbacks in some markets such as China, where Communist Party leaders have ordered cutbacks in spending on luxury items by national and regional leaders. Hewitt predicts that number will double by 2025 to nearly £9 billion in exports annually.
Hewitt will step down on January 1, 2014, and be replaced by former UK international trade director David Frost.
Links: Scotch Whisky Association