February 11, 2014 – Diageo's new Orphan Barrel line of whiskies is based on so-called "found" barrels of whisky that have been maturing in warehouses for many years, but the company has now acknowledged the birthplace of the first two releases in the series. Until now, the only publicly disclosed information on the heritage of Old Blowhard and Barterhouse Bourbons was that they had been "discovered" in maturation warehouses, with Old Blowhard found at Diageo's long-closed Stitzel-Weller Distillery in Louisville.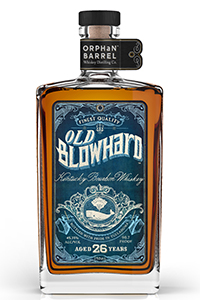 Now, the source of both whiskies has been disclosed. Both were distilled in Louisville, though not at Stitzel-Weller, which closed in 1992. At that time, Diageo's predecessor, United Distillers, shifted its Bourbon production to the newly-built Bernheim Distillery on West Breckenridge Street in Louisville. That distillery replaced the original Bernheim Distillery, which was located in downtown Louisville and opened in 1897.
The original Bernheim Distillery is the source of Old Blowhard, while the new distillery is the source of Barterhouse. It's not known when the Old Blowhard casks were moved to Stitzel-Weller, where United Distillers and later Diageo have continued to use the on-site maturation warehouses.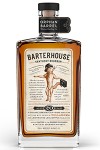 The Bernheim Distillery is now owned by Heaven Hill, which acquired it following the 1996 fire that destroyed Heaven Hill's distillery in Bardstown.
For more details on this time period, including the closing of Stitzel-Weller and the shift in production to Bernheim, listen to Mark Gillespie's 2012 interview with Stitzel-Weller's final master distiller, Bourbon Hall of Fame member Edwin Foote, in Episode 398 of WhiskyCast.
Mark Gillespie's tasting notes for Old Blowhard and Barterhouse are available in the Tasting Notes section of WhiskyCast.com.
Tip of the hat to Geoff Kleinman at DrinkSpirits.com, who first reported the source of both whiskies.
Links: Diageo