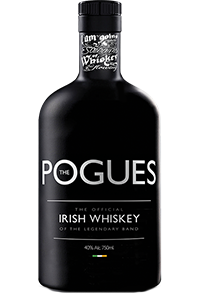 July 27, 2015 – There aren't any Pogues in The Pogues, the Celtic punk rock band that got its start in London more than 30 years ago. In fact, the band's name is derived from the Gaelic curse "póg mo thóin" which, loosely translated, means "kiss my ass". The band now has its own Irish Whiskey, which will be released next month by West Cork Distillers with plans to take the brand worldwide.
That includes the US, where the Pogue family started making whiskey in Maysville, Kentucky in 1876. While the family's Old Pogue Bourbon is sourced from another Kentucky distillery, they have started distilling again on the same site where the original H.E. Pogue Distillery stood.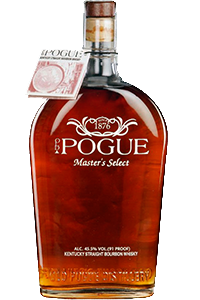 Given that the family was the first to use the Pogue name in the US on whiskey, one might understand if family members had said something along the lines of "póg mo thóin" when they heard about plans for The Pogues Irish Whiskey. After all, costly lawsuits have been filed over similar-sounding names for spirits before — as well as other consumer goods. In fact, some fans of The Pogues raised the question in a message board on the band's web site.
However, while the Maysville Pogues and the London Pogues aren't related by blood, they are related by a shared passion for whiskey. Old Pogue President Peter Pogue told WhiskyCast in an email that he has no problem sharing the name.
"We worked closely and cooperatively with the distiller of The Pogues Irish Whiskey (West Cork Distillers) to avoid any trademark issues that may arise.  As our family makes only Kentucky Bourbon and Rye Whiskey we were amenable to permitting an Irish Whiskey under the band's name.  The package, product, and brand are very dissimilar to ours.  We did not want to try and prohibit a worthy product from availability in the U.S."
No date has been set for the launch of The Pogues Irish Whiskey in the US market, though West Cork Distillers has already lined up an import and distribution agreement with M.S. Walker. The Massachusetts-based company already handles importing and distribution for West Cork's own whiskeys, along with Grand Macnish Blended Scotch and other spirits. West Cork spokesman Ger McCarthy told WhiskyCast in an email that similar agreements are already being lined up for The Pogues Irish Whiskey in other export markets as well.
Links: The Pogues Irish Whiskey | Old Pogue | M.S. Walker