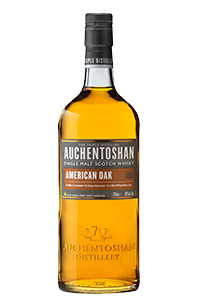 May 26, 2014 – Here's the latest on new whiskies, with two Feis Ile bottlings from Lagavulin and Caol Ila, a new Auchentoshan, and three Bourbons from the Buffalo Trace Experimental Collection range.
Auchentoshan American Oak will be the most widely available of these whiskies as a permanent addition to the distillery's range of single malts. It is the first Auchentoshan to be matured exclusively in first-fill ex-Bourbon casks, and will be available in most markets with a recommended US retail price of $39.99 (750ml bottles). Tasting notes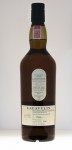 Lagavulin and Caol Ila unveiled their annual Feis Ile bottlings to be available exclusively at the distilleries during this week's Islay Festival of Malt & Music. Lagavulin's festival bottling was selected again this year by the distillery's legendary warehouseman, Iain McArthur, and comes from European Oak Sherry butts filled in 1995. 3,500 bottles are available at cask-strength 54.7% ABV. Caol Ila's bottling was selected by the distillery's new manager, David Wood, who took over during the winter following the retirement of longtime manager Billy Stitchell. Wood selected a series of refill American Oak hogsheads filled in 2002 for this year's expression, with 1,500 bottles at 55.5% ABV. Both whiskies are priced at £99 ($167 USD), with a limit of two per person.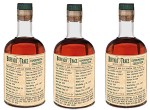 Buffalo Trace's latest Experimental Collection release is a series of three different Bourbons sharing the same mashbill and maturation time, but each one was matured on a different level of Warehouse K at Buffalo Trace. The goal was to see what difference the levels might make on the final Bourbon, with one matured on the first floor, one on the fifth floor, and the third on the top floor of the nine-story warehouse. All three versions will be available in limited amounts at whisky specialist retailers in the US over the next several weeks, with a suggested retail price of $46.35 each (375ml bottles). Tasting notes
Links: Auchentoshan | Lagavulin | Caol Ila | Buffalo Trace