March 26, 2013 – Here's an update on new releases to watch out for over the next couple of months: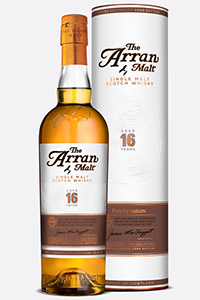 Arran will release its oldest single malt yet in April, just weeks after the death of the distillery's original manager. Gordon Mitchell produced the spirit that is now being bottled as The Arran 16 shortly after the distillery opened in 2005. In a news release, Arran managing director Euan Mitchell said:
"This malt is one of our finest whiskies yet and a strong edition to the Arran portfolio. As an independent distillery we always try to do things a bit differently and the 16 year old will not disappoint. It's satisfying to see the whisky, which we laid down when the distillery first opened, finally come of age and become available for the public to enjoy."
The Arran 16 is the first in a series of three limited-edition releases planned between now and the spring of 2015, when the Arran 18 Year Old malt will be released. 9,000 bottles will be available worldwide at a suggested retail price of £59.99 ($91 USD).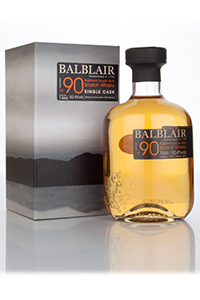 Meanwhile, Balblair is teaming up with Master of Malt for a rare single cask release of a peated Balblair expression. The Balblair 1990 Islay Cask 1466 is different from traditional peated malts, in that it was matured in a cask previously used for an Islay single malt (from an undisclosed distillery). It was bottled at 50.4% ABV.
Unlike many Scottish distilleries, Balblair uses vintage designations for its whiskies instead of age statements. Master of Malt has not disclosed how many bottles are available, but the price is £124.95 (190 USD) through the Master of Malt web site.
Alasdair Day's Tweedale Blend took top honors in the recent World Whisky Awards for Best Blended Scotch 12 Years and Under, and is preparing to release his third batch of the whisky created by his great-grandfather, Richard Day. Batch #3 will feature an 18-year-old grain whisky matured in a sherry butt, up from 15 years old in Batch #2.
Batch #3 will also be the first Tweedale Blend to be released in North America. Unlike the previous two releases, only 300 bottles will be available in the UK, with 1,200 bottles going to Canada for the LCBO provincial stores in Ontario as part of their "Distilled Treasures" range.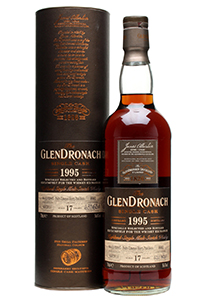 Finally, The Whisky Exchange has acquired its second single cask bottling from GlenDronach. The Pedro Ximenez sherry puncheon was filled in November of 1995 and bottled this month at 56.6% ABV. 631 bottles will be available at a retail price including VAT of £69.95 ($106 USD) at The Whisky Exchange online shop and Vinopolis retail store.  Look for tasting notes on this bottling soon here on the WhiskyCast web site. Tasting notes for this bottling.