August 14, 2013 – Mid-August is one of the most popular times for new Bourbon releases, as Kentucky's distillers try to get their new whiskies on the market in time for the Kentucky Bourbon Festival every September. In addition to the announcements previously reported last week from Four Roses and Buffalo Trace, Brown-Forman's Old Forester and Heaven Hill's Elijah Craig also announced new limited-edition Bourbons.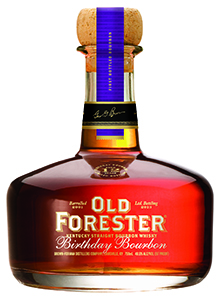 Old Forester traditionally releases its annual Birthday Bourbon around September 2, the birthday of Brown-Forman founder George Garvin Brown. This is the 12th year for the Birthday Bourbon, which always comes from a single day's production run at the Brown-Forman Distillery in Louisville, and was selected by master distiller Chris Morris.  The 2013 edition is bottled at 48.5% ABV (97 proof), and will be available at U.S. retailers for a suggested retail price of $54.99.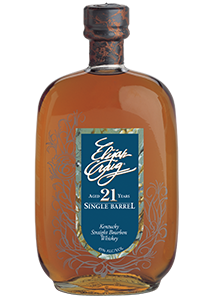 Meanwhile, Heaven Hill is releasing a limited-edition 21-year-old bottling of Elijah Craig Single Barrel Bourbon. The release follows last year's sold-out release of a 20-year-old Elijah Craig, and will be available at select retailers and bars by mid-September.
Until now, the only way to get a bottle  of Elijah Craig 21-year-old Elijah Craig Single Barrel was to visit Heaven Hill's Bourbon Heritage Center visitors center in Bardstown, Kentucky. Heaven Hill master distillers Parker and Craig Beam selected a batch of barrels several years ago to be reserved for the Elijah Craig Single Barrel bottlings, and this year's release comes from those casks. The whiskey has been bottled at 45% ABV (90 proof), and will be available in 750ml bottles for around $140 each.
Links: Old Forester | Heaven Hill