Stories
Whisky is a passion to explore. From the history of the spirit to the evolution of the industry, the story of whisky helps fuel that passion. Often, it's easy to forget that whisky is also a global multibillion dollar industry. The stories of whisky — from news and new releases to in-depth inquires and what goes on behind the label — blend together to help us appreciate the spirit of whisky.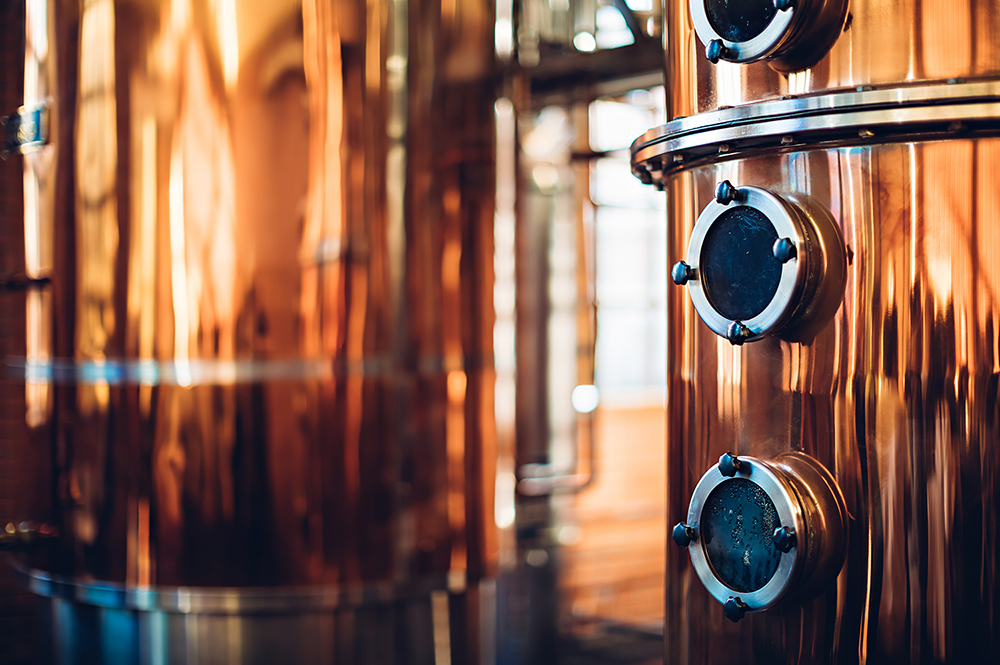 Moray Golf Club Tees Up With Gordon & MacPhail
May 5, 2014 – Scotland, Golf, and Whisky: three words that just go together naturally. The Moray Golf Club in Lossiemouth has a history that dates back 125 years, and was founded by leaders in the whisky industry who also had a passion for golf and laid down  casks of their whiskies for the club's use. The club's early captains included John Fleetwood Cumming of Cardhu, John Harr of Glenlossie-Glenlivet, and R.I. Cameron, who managed the Linkwood, Teaninich, Tamdhu, and Benrinnes distilleries during his career. Now, the club has signed a special deal with Elgin-based Gordon & MacPhail to serve not only as the club's sole wine and spirits supplier, but also to produce a special range of bottlings for the club. The range will include a 15-year-old Speyside malt from an undisclosed distillery bottled to celebrate the club's 125th anniversary this year, according to current club captain John Ellwood.
"This deal is about trying to reinforce our link with whisky history," Ellwood said in a telephone interview. "Given that Moray is the heart of whisky production and there's been such a strong relationship over the years, we wanted to try and reinforce that."
Listen to Mark Gillespie's interview with John Ellwood:

The club has now accomplished its goal of being able to serve single malts from every distillery in Morayshire and Speyside in the clubhouse – something that no area golf club has ever been able to offer before. "We've got them all…these obviously range in price 'cause some of them are pretty rare now," Ellwood said. The club's current house malt is a Glen Moray bottling that sells for £1.65 GBP ($2.80 USD) per dram, and the most expensive dram behind the bar is a rare Glen Craig that sells for £34 ($57.25 USD) per dram.
The club's two courses were designed by golf legends Old Tom Morris and Henry Cotton, and are popular with golfers visiting Scotland. Ellwood said greens fees and the bar are two of the three major sources of the club's income, along with member fees. Gordon & MacPhail's Stephen Rankin said in a news release that the agreement will make Moray Golf Club more than just a golf club, but a destination for whisky lovers.
"The club's objective is to have something unique to offer in order to attract tourists to the clubhouse. No one else is doing it on the same scale as Moray Golf Club, and there is certainly no other club making such a feature of it."
The agreement also calls for Gordon & MacPhail to provide staff training, and the deal extends the longtime ties between the club and Gordon & MacPhail. "They were founded six years after ourselves, and we've been dealing with them ever since that time," Ellwood said. "They obviously have the expertise in whisky, and have served as a conduit for us to all the distilleries and organized the purchase of all those whiskies." Several members of the Urquhart family are also members of the club.
Editor's note: This story was updated on May 9 following an interview with John Ellwood. In addition, Gordon & MacPhail's Michael Urquhart advised us on May 16 that while he is not a member at Moray, his brother and nephew are members. 
Links: Moray Golf Club | Gordon & MacPhail