Stories
Whisky is a passion to explore. From the history of the spirit to the evolution of the industry, the story of whisky helps fuel that passion. Often, it's easy to forget that whisky is also a global multibillion dollar industry. The stories of whisky — from news and new releases to in-depth inquires and what goes on behind the label — blend together to help us appreciate the spirit of whisky.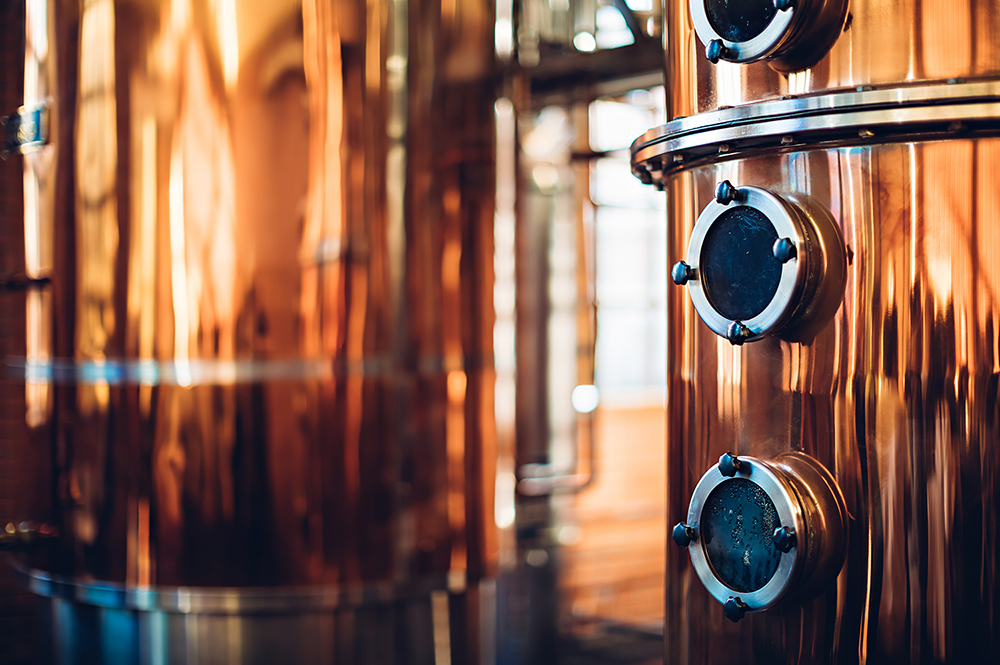 Maker's Mark, Keeneland, & Kentucky Basketball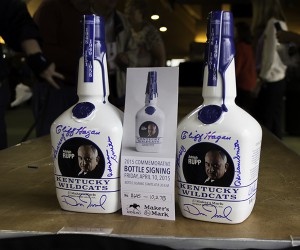 April 15, 2015 – For the last 19 years, Maker's Mark has produced what's become known as the "Keeneland Bottle" – a limited-edition bottle sold only in Kentucky to raise money for programs at the University of Kentucky. The Keeneland tie comes from the annual bottle signing party held at Lexington's Keeneland Race Course that draws hundreds of people or more from around Kentucky to have their bottles signed.
While the Keeneland bottles have featured many of the University's legendary basketball players over the years, the 2015 bottle was the first to feature longtime Kentucky coach Adolph Rupp. Rupp coached the Wildcats to four NCAA championships during a career that ran from 1930 to 1972, and at the time of his death in 1977, was college basketball's all-time leader in wins. Four of his most famous players turned out to sign their coach's bottle at Keeneland on April 10, 2015, and WhiskyCast's Mark Gillespie was there.
Listen to Mark Gillespie's story:
All of the 11,000 bottles featuring Adolph Rupp have been sold, with more than a thousand signed at Keeneland on April 10 by Dan Issel, Cliff Hagan, Frank Ramsay, Adrian Smith, Rob Samuels of Maker's Mark, and Keeneland president Bill Thomason. The 2015 bottle begins a five-year project to raise money for an academic tutoring and counseling center at the University of Kentucky, following three years of raising funds for UK Health's Gill Heart Institute.
Editor's note: This story appears in Episode 529 of WhiskyCast. While Maker's Mark covered some travel expenses, WhiskyCast retained complete editorial control over the content of this story.
Links: Maker's Mark | Keeneland