Stories
Whisky is a passion to explore. From the history of the spirit to the evolution of the industry, the story of whisky helps fuel that passion. Often, it's easy to forget that whisky is also a global multibillion dollar industry. The stories of whisky — from news and new releases to in-depth inquires and what goes on behind the label — blend together to help us appreciate the spirit of whisky.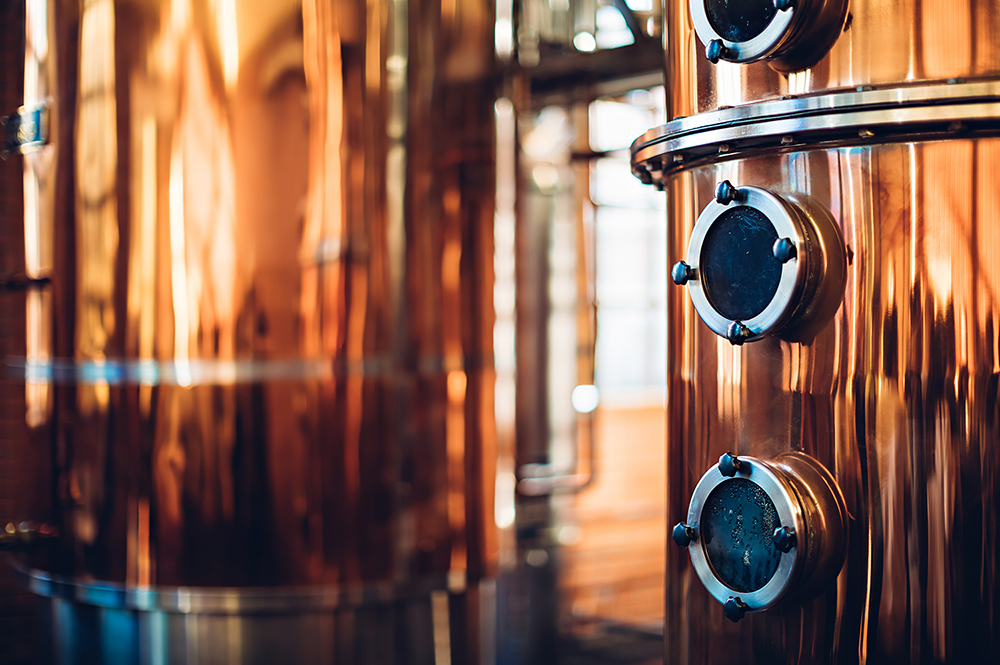 Kentucky Bourbon Hall of Fame Inducts Class of 2015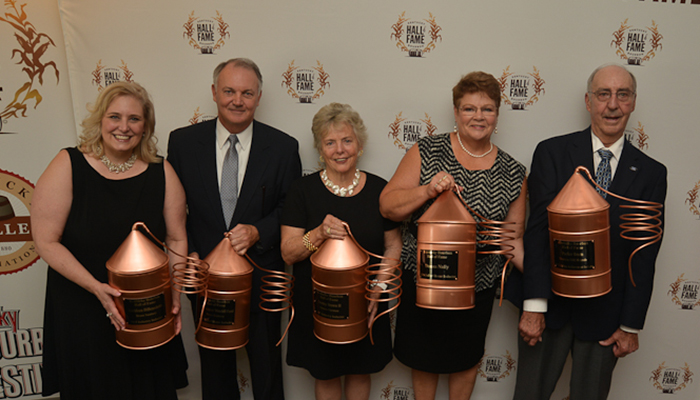 September 16, 2015 – The Kentucky Bourbon Hall of Fame inducted its 15th class of honorees during a ceremony at My Old Kentucky Home State Park in Bardstown as part of the kickoff for the annual Kentucky Bourbon Festival. Four new members were inducted into the Hall of Fame, while 2001 inductee Parker Beam received the Hall of Fame's first Lifetime Achievement Award. The Heaven Hill Master Distiller Emeritus was part of the Hall's inaugural class, and the new award will carry his name from now on.
The Class of 2015 also includes two women for the first time. Beam Suntory executive Kathleen DiBenedetto was inducted for her work with the late Booker Noe on the original Small Batch Collection of luxury Bourbons. DiBenedetto is now the Senior Director of Commercial Marketing (Luxury) for Beam Suntory, and in his presentation, Fred Noe described DiBenedetto as "the daughter Booker never had."
Listen to Fred Noe's presentation of Kathleen DiBenedetto for induction:

Donna Nally helped create the original visitors center at Maker's Mark, and would have been a worthy candidate for that accomplishment alone. She was also one of the original founders of the Kentucky Bourbon Festival, and at a time when competing whisky producers didn't usually cooperate with each other, she helped spearhead the development of the Kentucky Bourbon Trail. In her introduction for Donna Nally, Peggy Noe Stevens recounted an early planning lunch she hosted at Woodford Reserve for Donna and Doris Calhoun of Jim Beam. "I told the general manager I was having lunch with Jim Beam and Maker's Mark today, and he said 'well, what for?' I'll never forget that, and little did he know that we were putting together quite a grand plan that has been a pretty good idea," she said.
Listen to Peggy Noe Stevens present Donna Nally for induction:

The late Owsley Brown II served as Chairman and CEO of Brown-Forman until his retirement in 2007, and died four years later at the age of 69. His wife Christy accepted the honor on his behalf. In his presentation, Bill Samuels Jr. of Maker's Mark said "I remember Owsley as the guy who loved celebrating everyone else's success…it was never about him."
Listen to Bill Samuels Jr. present Owsley Brown II for induction:

The late Wendell Ford is the only Kentuckian to serve as a state senator, lieutenant governor, governor, and US Senator during a political career that ran from 1965 until his retirement in 1999. Senator Ford passed away in January, and his son Steve accepted the honor on the family's behalf. Former Kentucky Distillers Association president Ed McDaniel described Ford's life as "a model for public service, for personal achievement, for family…"
Listen to Sen. Wendell Ford's induction by Ed McDaniel:

Inductees to the Kentucky Bourbon Hall of Fame are nominated by Kentucky Distillers Association members and the Kentucky Bourbon Festival and voted upon by the KDA's board of directors.
Links: Kentucky Distillers Association | Kentucky Bourbon Festival