Stories
Whisky is a passion to explore. From the history of the spirit to the evolution of the industry, the story of whisky helps fuel that passion. Often, it's easy to forget that whisky is also a global multibillion dollar industry. The stories of whisky — from news and new releases to in-depth inquires and what goes on behind the label — blend together to help us appreciate the spirit of whisky.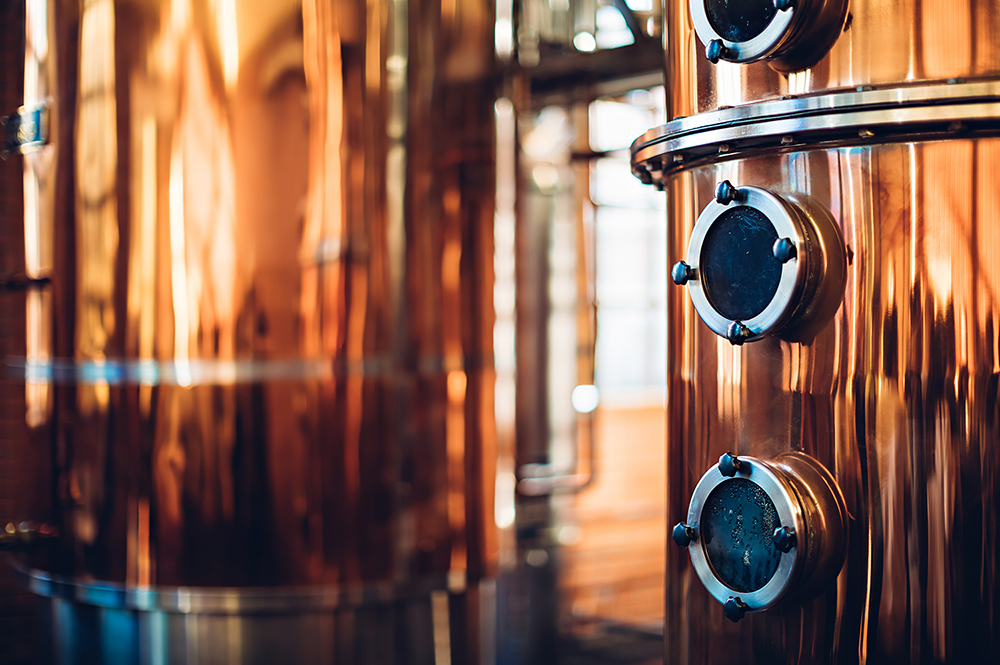 Kentucky Bourbon Hall of Fame Announces Class of 2022
August 17, 2022 – Six inductees will join the Kentucky Bourbon Hall of Fame next month in the first induction ceremony since 2019. The honorees were announced today, including the late Stephen Thompson of Kentucky Artisan Distillery, this year's recipient of the Parker Beam Lifetime Achievement Award. Thompson passed away last year at the age of 79 following an accident.
"He's another one that everyone misses," said Kentucky Distillers Association president Eric Gregory. "He was such a resource and an advocate for the craft distilleries…he had almost an encyclopedic knowledge of production facilities and what to do, and if you knew Steve, man, he was a straight shooter. He told you what was on his mind and he was very candid and that was a breath of fresh air in meetings that could sometimes get a bit stodgy." Thompson will be presented for induction by another Hall of Fame member, longtime master distiller Jim Rutledge, during the invitation-only luncheon in Bardstown on September 13.
The rest of the Class of 2022 includes Andrea Wilson of Michter's in Louisville. In addition to being the distillery's longtime master of maturation, she was the first woman to serve as the KDA's chairperson in 2009. Julian P. Van Winkle III joins his legendary grandfather, "Pappy" Van Winkle, in the Hall of Fame, along with Rabbit Hole Distilling founder Kaveh Zamanian and two retiring Kentucky political leaders, U.S. Representative John Yarmuth and Kentucky State Representative Chad McCoy. Both men were cited for their legislative work to help the Bourbon industry, with Gregory describing Yarmuth as a global ambassador for Kentucky Bourbon and McCoy as one of the most effective state lawmakers in recent years for his work on spirits legislation at the state level.
This year's class will be the first since 2019, with no classes inducted in 2020 and 2021 because of the pandemic. The hiatus gave KDA leaders the chance to take a new look at how Hall of Fame members are selected, with an eye toward giving previous inductees more of a say in the process. As in the past, nominees were proposed by the KDA board and member distilleries, but instead of the board also voting on inductees, a new selection panel was given the final say. That panel included all four living recipients of the Parker Beam Lifetime Achievement Award: Jimmy Russell, Bill Samuels, Jr., Max Shapira, and Even Kulsveen. In addition, KDA chair Kevin Smith, KDA board member and Hall of Fame inductee Chris Morris, and Dixie Hicks, the former Bardstown mayor and also a Hall of Fame inductee, served on the panel.
"Once they started looking at all the nominees to the Hall of Fame, they went in depth and talked about the person and the personalities, and what it means to be in the Hall of Fame and what an honor it is," Gregory said. "It was a three or four hour meeting…the process worked great, and I'm looking forward to continuing that in the future," he said.
---