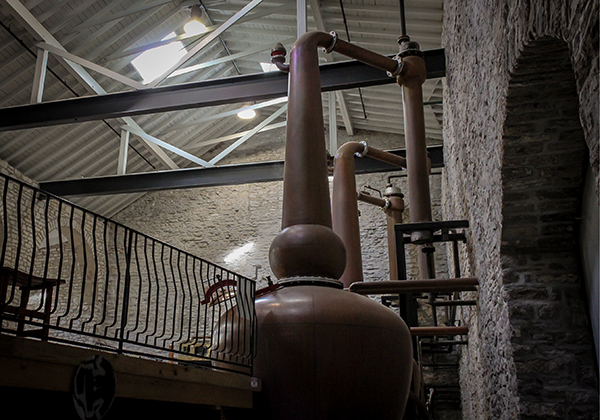 January 13, 2014 – Many of Kentucky's leading Bourbon distillers will join forces in May to mark the 50th anniversary of a 1964 Congressional resolution honoring Bourbon with the "Kentucky Bourbon Affair." The Kentucky Distillers Association-organized festival is being described by KDA President Eric Gregory as an "elite Bourbon fantasy camp" that will be centered in Louisville from May 14-18, 2014.
The program includes events at eight KDA member distilleries that will include behind-the-scenes tours, private tastings, culinary experiences, and the first opportunity to tour Louisville's historic Stitzel-Weller Distillery for the first time since it closed more than 30 years ago. The program also includes opening and closing receptions produced in coordination with the Original Makers Club and several Louisville restaurants. In a news release, Gregory said the event will focus on marking the 50th anniversary of the Congressional resolution that declared Bourbon as "America's Native Spirit."
"We couldn't think of a better way to celebrate the golden anniversary proclaiming America's only native spirit than by giving our passionate fans a rare opportunity to go 'behind the barrel' and truly experience the elegance of Kentucky Bourbon."
50 "golden tickets" allowing purchasers first choice of the distillery seminars, evening event tickets, and special gifts will go on sale Tuesday, January 14 for $1,350 each. Individual tickets for the seminars and events will go on sale at a later date, with prices to be announced later as well. Attendees will be able to attend select up to five of the eight distillery events, which will be scheduled to allow for travel time between the distilleries located between Louisville on the west, Lexington to the east, and Loretto to the south.
Participating distilleries include Bulleit (Stitzel-Weller), Four Roses, Heaven Hill, Jim Beam, Maker's Mark, Town Branch, Wild Turkey, and Woodford Reserve — all members of the Kentucky Distillers Association.
Links: Kentucky Bourbon Affair | Kentucky Distillers Association