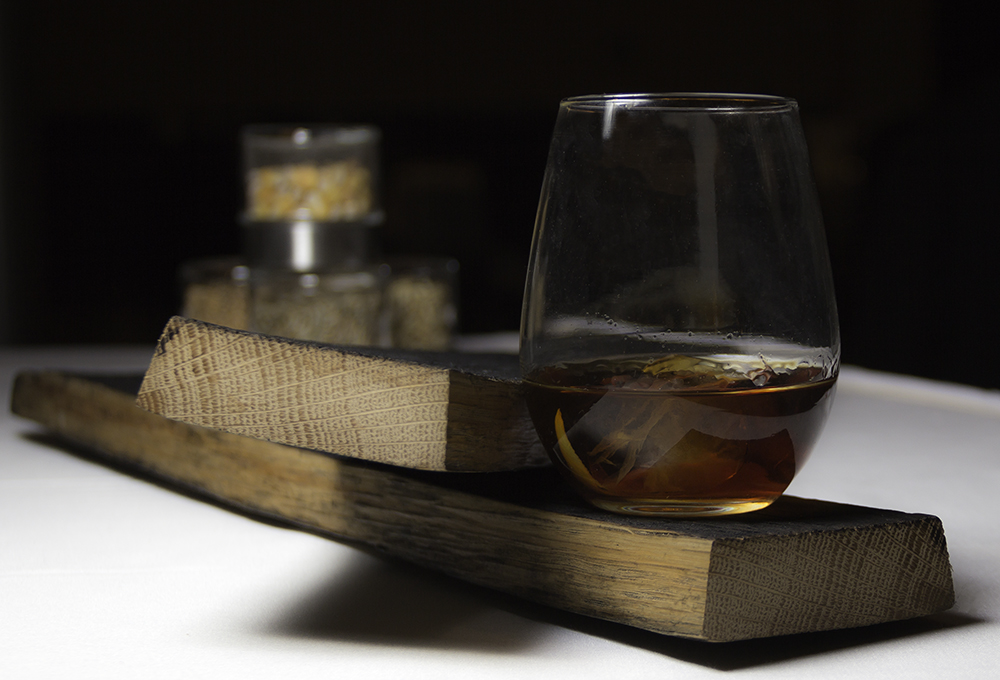 Matt Jones is not only Jim Beam's Canadian brand ambassador, but a veteran bartender. He created this variation on the Manhattan for the Jim Beam-sponsored Bourbon dinner at the 2017 New Brunswick Spirits Festival, and graciously provided us with the recipe.
1.5 ounces of Jim Beam Black Bourbon
.5 ounce of Averna Amaro liqueur
.5 ounce of cinnamon simple syrup (or add cinnamon to standard simple syrup)
2-3 dashes of Fee Brothers Black Walnut Bitters
Stir with ice, then pour over lemon zest into a rocks glass.