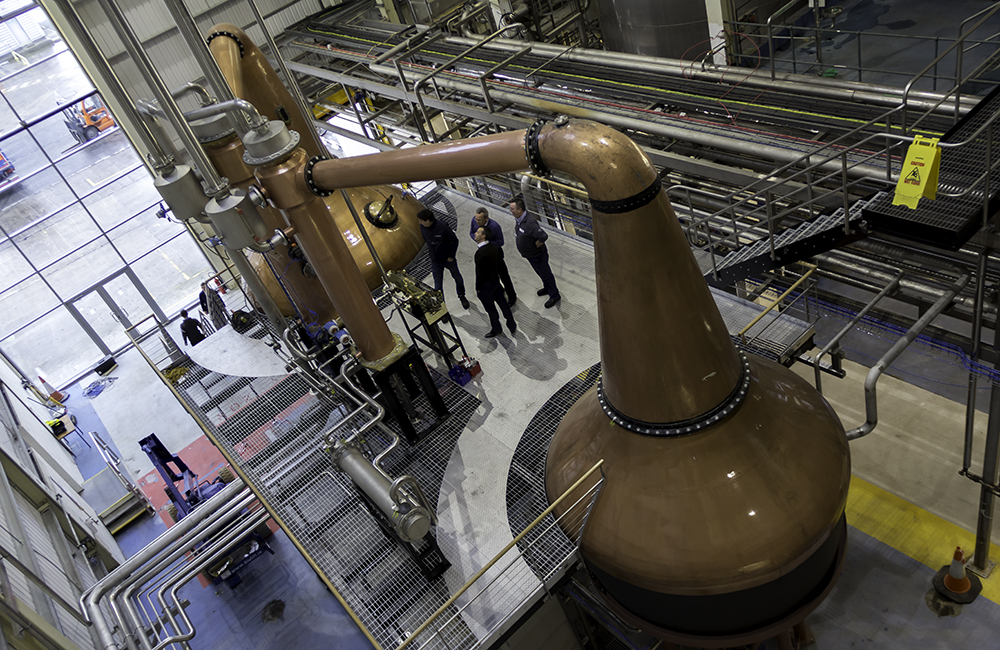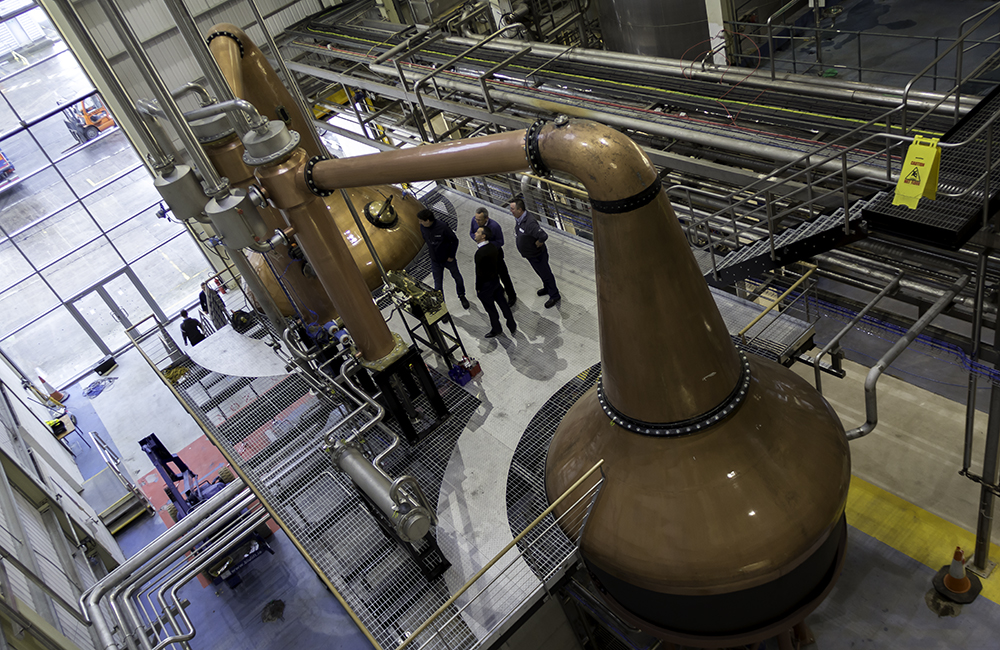 December 7, 2015 – The still that sat for years outside Islay's Bruichladdich Distillery has come to life again, 242 miles away in Waterford, Ireland. Mark Reynier originally acquired the still, along with a second pot still and a gin still, from the dismantled Inverleven Distillery with plans to use them for a revived distillery in Port Charlotte. Now, the former Bruichladdich managing director will put the pot stills to use starting this week at his new Renegade Spirits Distillery in Waterford, Ireland.
"First mash went very well indeed, 7.6% as of today," Reynier noted in an email. "The wash will be distilled this afternoon and tomorrow, assuming it goes OK and doesn't explode." Given the age of the stills and having been exposed to the elements for several years, that might be a legitimate concern. However, both stills were shipped from Islay in February to Forsyths in Rothes for complete refurbishment, and have been certified as ready for use. The first runs of the wash still have also gone successfully, and the spirit still is scheduled to be run for the first time on Wednesday.
Reynier launched Renegade Spirits in 2014 with several of his original investors in Bruichladdich, which was acquired by Rémy Cointreau in 2013. The group bought Diageo's former Guinness Brewery in Waterford and has spent the last year converting it into a full-scale whiskey distillery.
According to Reynier, the distillery has enough working capital that it will not have to release a single bottle of spirit for the first five years of distilling. Unlike many other Irish distilleries, Waterford will focus on making single malt whiskey using locally-grown barley.
Editor's note: This story has been updated with additional information. WhiskyCast's Mark Gillespie is in Waterford this week, and will have more details on this week's WhiskyCast. 
Links: Waterford Distillery