Stories
Whisky is a passion to explore. From the history of the spirit to the evolution of the industry, the story of whisky helps fuel that passion. Often, it's easy to forget that whisky is also a global multibillion dollar industry. The stories of whisky — from news and new releases to in-depth inquires and what goes on behind the label — blend together to help us appreciate the spirit of whisky.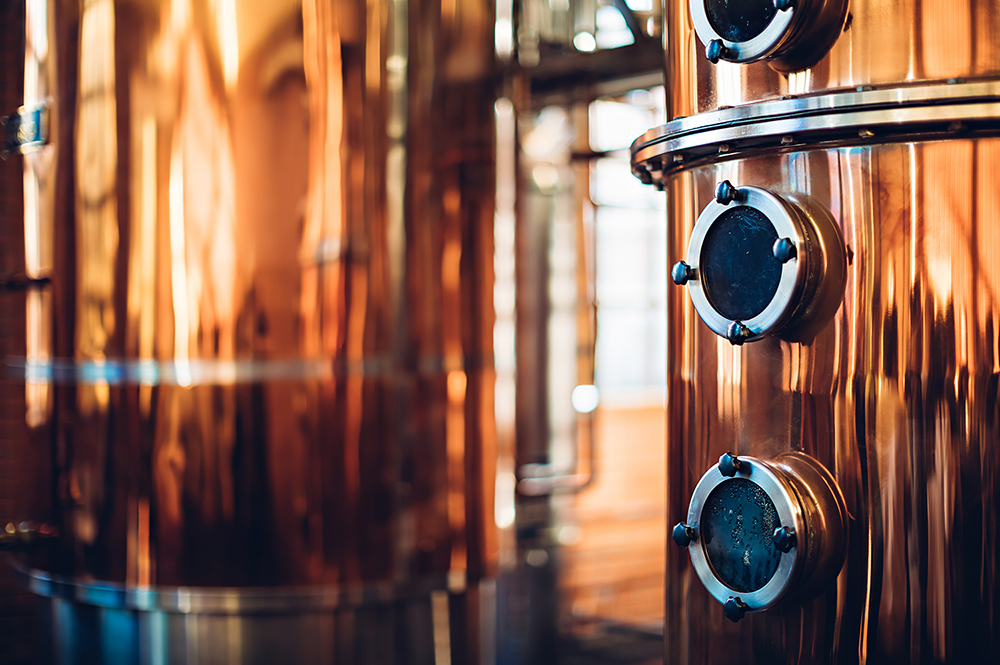 Ichiro Akuto: Japanese Whisky's Rock Star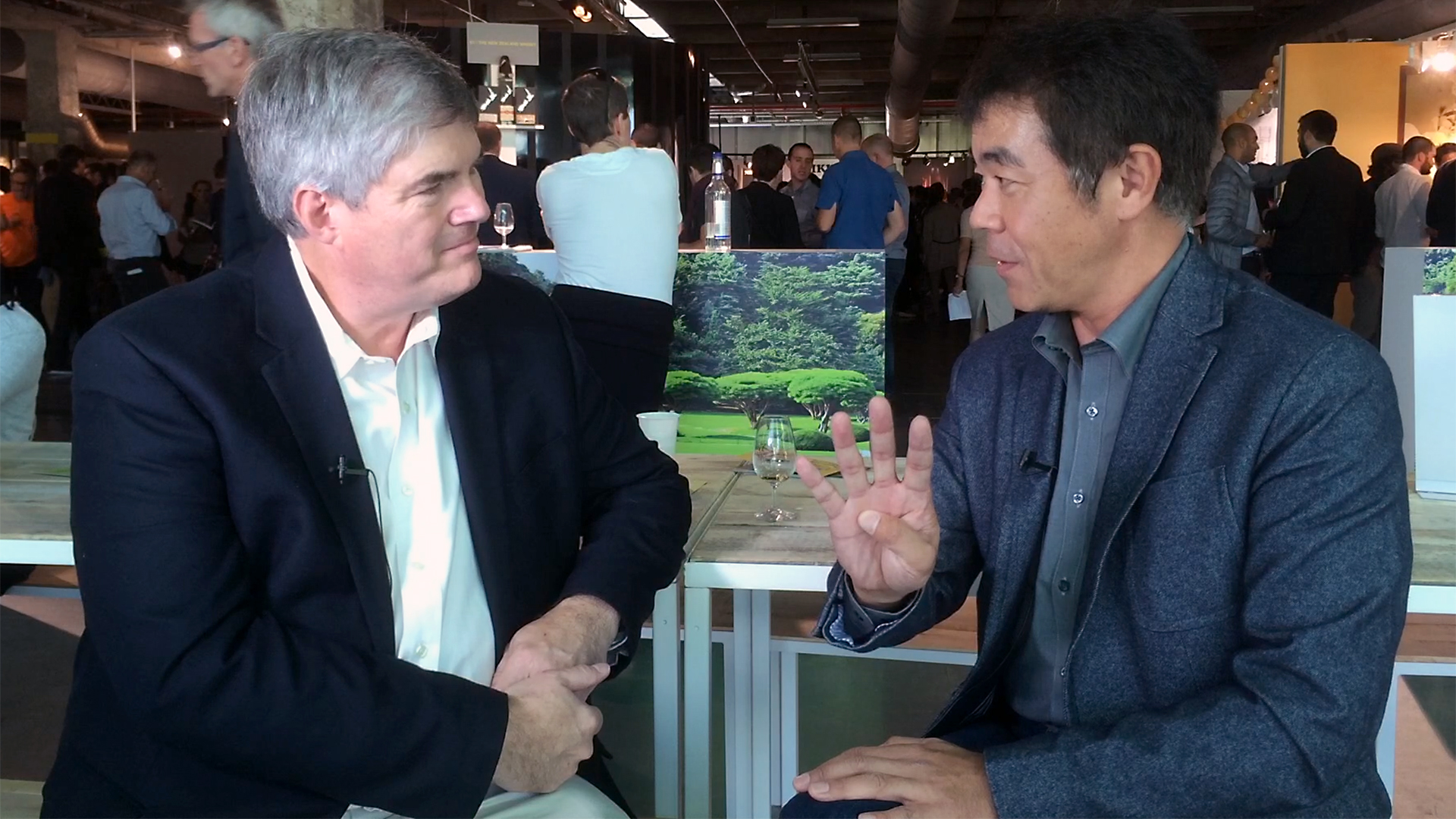 October 10, 2015 – As a rule, Japanese whisky makers tend to blend into the crowd at whisky festivals. For instance, Nikka chief blender Tadashi Sakuma was able to walk around the recent Whisky Live Paris in relative anonymity. Ichiro Akuto is the exception. Known for his legendary "Playing Cards" series of whiskies from the now-closed Hanyu Distillery, which his family owned for many years, Akuto now makes whisky at his Chichibu Distillery in the foothills of Mt. Kobu northwest of Tokyo and close to the Hanyu Distillery site. While the first release of Chichibu single malt only came out in 2011, Auto's young whiskies are already highly regarded by whisky fans around the world.
During Whisky Live Paris, Ichiro Akuto sat down with WhiskyCast's Mark Gillespie for an interview:
WhiskyCast: Tell me about your start and your family's history in the whisky business…
Ichiro Akuto: Our family business dates back to 1625 as sake brewers, and in 1941, my grandfather set up a new headquarters and factory producing pot rum and sake, shōchū, liquor, wine, and so on…including whisky.
WhiskyCast: This was the Hanyu Distillery, right?
Ichiro Akuto: That's right, and my father had to sell our company. Business was not good with the recession in the economy, but the new owner was not really interested in whisky because at that time, the whisky market was shrinking. The new owner was only interested in sake and shōchū…a very quick business. Whisky needed space and time. I wanted to release the Hanyu whisky because some of the whisky was almost 20 years old…kind of children approaching 20 years old, so I decided to set up a new company. But in the future, the Hanyu whisky will be consumed, so I had to set up a new distillery to continue in the whisky business. So, in 2008, we started making whisky in Chichibu.
WhiskyCast: And you've gone what would best be described as "old school" at Chichibu. You have a cooperage on site, you've had one of Japan's last remaining coopers teach your staff how to make barrels, and you're doing everything at Chichibu the way it was done by your grandfather and your family at Hanyu for years…and the way it was really done traditionally in Scotland as well.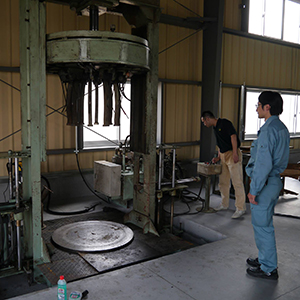 Ichiro Akuto: Actually, my father and grandfather didn't have a cooperage. There were two independent cooperages in Japan and we purchased casks from the cooperages, but one of them decided to close the cooperage. Once a year, we went there and he trained us how to make cooperage. Three years ago, he was approaching 86 years old…very old guy, and he had no successor, so he decided to close the cooperage. There was good machinery, although very old, left…and I didn't want them to be thrown away…so I asked him to let us purchase the old machinery, then I set up our cooperage on-site.
WhiskyCast: Tell me how you came up with the idea for the Playing Cards series, because that's what you're most well-known for…that series of 54 single malts from Hanyu released over several years that people around the world go nuts over. How did you come up with that idea?
Ichiro Akuto: Last year, we finished the Cards series with 54 labels (all four suits and two Jokers) and it took about nine years At first, I just wanted to release four single casks, and I talked about ideas for the labels with my friend, a designer…he also likes whisky at bars. We talked a lot about the idea for single casks, and we hit upon the idea that playing cards had four suits…we agreed, so then we made up the labels. The first four cards were very strong cards, because I didn't think that the Cards whisky would be a series….at the time, I just thought four cards. But after that, once the very unique label on the bottles (appeared) at the bars, the customers would ask the bartender "what was that?" The label was unique, the quality was good, so the popularity was getting higher among bartenders. Then, I decided to release a whole Cards (series) after that.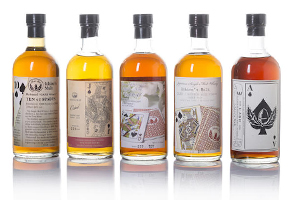 WhiskyCast: A set of the complete series, all 54 bottles, sold earlier this summer at Bonham's in Hong Kong for about $400,000 (USD)…
Ichiro Akuto: Crazy… (shaking his head)
WhiskyCast: Does this surprise you that it would go for that much, and why?
Ichiro Akuto: I'm not sure, because I just make and sell whisky. I made it for drinking…not to sit in a room or something. In a sense of speaking, I'm not sure why it gets such a high price.
WhiskyCast: Because of the rarity, because of the quality…all those things combined? Maybe you should have priced it higher originally…somebody else is making all that money off that whisky now…
Ichiro Akuto: At least we don't get that money… (laughing)
WhiskyCast: What's happening at Chichibu these days…how's the whisky coming along?
Ichiro Akuto: I often taste every cask, and now it's getting really, really nice. Hopefully, I will release 10 years old, 20 years old in the future…I hope they get much better.
WhiskyCast: You're up to about seven years old now, right?
Ichiro Akuto: Yes.
WhiskyCast: And what's your next release from Chichibu going to be?
Ichiro Akuto: Every year, we release a single malt from Chichibu Distillery, but supplies are limited, so most releases are three years old, but every year we release a peated…or "On the Way" – it contains multiple vintages, but in the future,  I hope I will release a 10-years-old in 2020.
WhiskyCast: What do you want your legacy as a whisky maker to be? Is it the Playing Cards series…is it the other whiskies from Hanyu that you've helped out with and wound up bottling later on, or the whiskies that you're creating now at Chichibu. When they tell the story of Ichiro Akuto 50 to 75 years from now after we're both long gone, what do you want to be remembered for?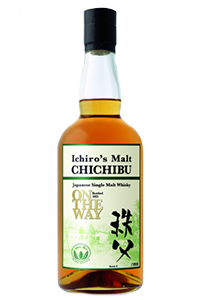 Ichiro Akuto: Ichiro's Malt…it's the brand name of our whisky. It's a bridge brand between Hanyu and Chichibu. Hanyu now, it has a very high reputation, and Chichibu is getting older and its reputation for taste is increasing. Hopefully, Ichiro's Malt is a bridge brand between the past and the future, so in the future, Chichibu will be focused on by whisky enthusiasts in the future.
WhiskyCast: And that's what people will think of when they think of Ichiro Akuto in the future, is the Chichibu?
Ichiro Akuto: (nods and smiles) Yes.
WhiskyCast: Are you still having fun…are you still enjoying making whisky?
Ichiro Akuto: Yes, I am…
WhiskyCast: Tell me about that smell when you walk into a warehouse for the first time in the morning after it's been closed up all night…and you open the door and the smell just hits you. What does that smell like?
Ichiro Akuto: It's a very comfortable place for whisky enthusiasts. In winter, it smells like wood and soil, and in summertime, it smells very, very (pauses) whisky flavor…it's a fruity and sweet flavor in the warehouse. It's different in different seasons because of the temperature differences, so I always appreciate the differences that create good whisky.
WhiskyCast: Thank you very much…
Editor's note: Thanks to Yumi Yoshikawa of Venture Whisky Ltd., the parent company of Chichibu Distillery, for serving as a translator. While Yumi translated some of our questions into Japanese, all of Ichiro Akuto's responses were in English and quoted here with minor editing as necessary.