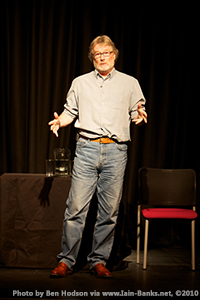 June 9, 2013 – Noted Scottish author Iain Banks has died of cancer at the age of 59. While writing both mainstream novels and science fiction (as Iain M. Banks), he was known to whisky lovers for his 2003 classic "Raw Spirit", which chronicled his travels on a mission to visit every whisky distillery in Scotland. While Banks was known during that period for his love of whisky, he chose to make some changes in his life in the years after the publication of "Raw Spirit" and cut back on his drinking, according to an account by The Guardian's Neil Gaiman.
Banks announced on his web site in April that he had been diagnosed with an advanced case of gall bladder cancer, and in keeping with his typically dark humor, noted that he had asked his partner Adele Hartley to do him "the honour of becoming his widow." In addition to the wedding, Banks also started working on what would be his final book, with the main character being a man dying of cancer while being cared for by his teenage son. "The Quarry" was scheduled for publication later this year, but his publishers sped up printing in hopes of publishing the book while Banks was still alive. Little Brown will release "The Quarry" on June 20.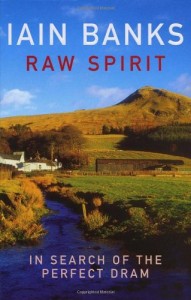 Iain Banks was born February 16, 1954 in Dunfermline, Scotland, and attended the University of Stirling. His first book, "The Wasp Factory", was published in 1984, and his later mainstream works included ""The Crow Road" and "Complicity". Banks entered science fiction in 1987 with "Consider Phlebas", adding the first letter of his middle name (Menzies) to his byline. In all, he wrote more than 20 books, and is viewed by many critics as one of Scotland's leading writers.

Links: Iain Banks.net | The Guardian obituary