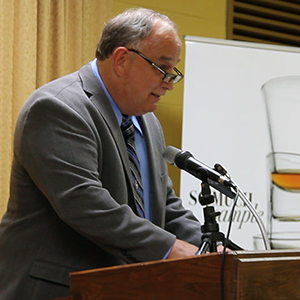 January 8, 2014 – Kentucky Distillers Association members have elected Heaven Hill's Joe Fraser as the association's Chairman for 2014. Fraser was Vice Chairman during 2013, and takes over for Rick Robinson of Wild Turkey.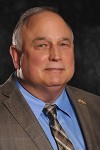 Fraser is Vice President of Operations for Heaven Hill, with oversight for its Bernheim Distillery in Louisville and the main Heaven Hill production and maturation facilities in Bardstown. He joined the company in 2011 following stints at Treasury Wine Estates and Ste. Michelle Wine Estates. In an interesting twist, Fraser and Robinson become the first two Canadian natives to serve as KDA chairmen in back-to-back years. Robinson will remain on the KDA board for 2014.
KDA members also elected Diageo North America's Andrea Wilson as Vice Chairman. She is responsible for the drinks giant's North American whiskey strategy and management. Brown-Forman Master Distiller Chris Morris was named Secretary-Treasurer. Four Roses Chief Operating Officer John Rhea and Maker's Mark Chief Operating Officer Rob Samuels will serve as board members for 2014.
Each of the Association's seven "Heritage Member" distilling companies has a seat on the board. In addition, Louisville-based Michter's has "Proof Member" status, and there are 10 craft distilleries with "Craft Distiller" member status.