Stories
Whisky is a passion to explore. From the history of the spirit to the evolution of the industry, the story of whisky helps fuel that passion. Often, it's easy to forget that whisky is also a global multibillion dollar industry. The stories of whisky — from news and new releases to in-depth inquires and what goes on behind the label — blend together to help us appreciate the spirit of whisky.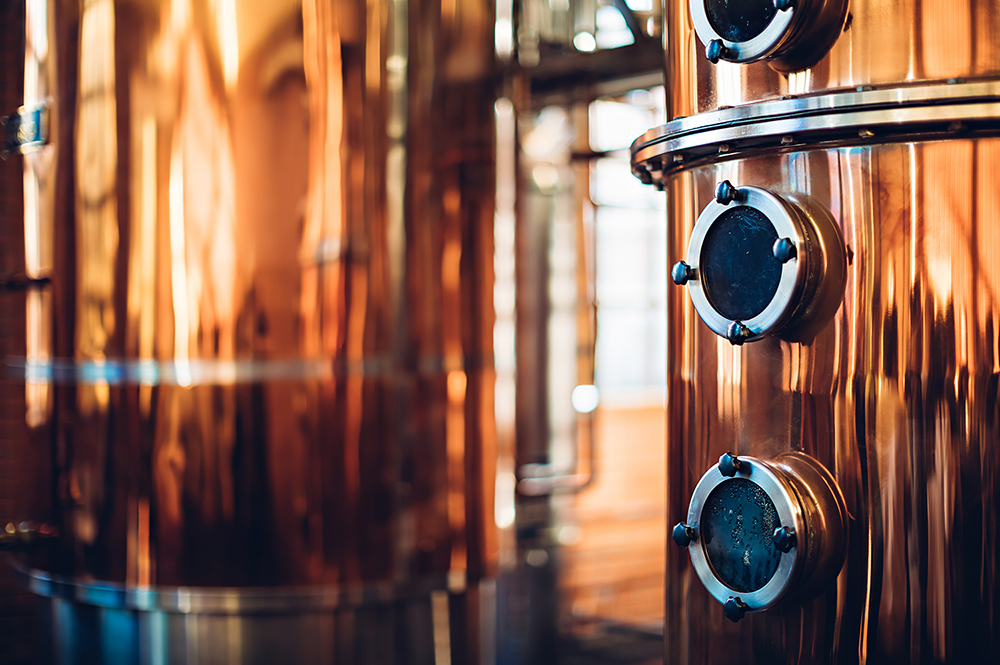 Heaven Hill Acquires Craft Producer Samson & Surrey
Updated February 2, 2022 – Heaven Hill is expanding its portfolio to include "craft" whiskey brands such as FEW Spirits, Widow Jane, and Brenne with its acquisition of Samson & Surrey. The craft producer has been one of the fastest-growing spirits companies in the industry since it was founded by industry veterans Robert Furniss-Roe and Juan Rovira five years ago, and will operate as a standalone unit within the Shapira family's Heaven Hill Brands.
"This is actually right in our wheelhouse of what our strategy is, both currently and long-term," Heaven Hill president Max Shapira said in an interview Wednesday. "We've been looking to premiumize our portfolio for a number of years and have worked hard with brands like Elijah Craig, Parker's Heritage, with our Old Fitzgerald Bottled in Bond series, and that's taken us a good long way toward that step, but we're always looking for something additional to that. This group of brands fits absolutely, squarely in the premium to luxury section of the business," he said, disclosing that the company will also use Samson and Surrey to develop other spirits brands and may move some of Heaven Hill's existing brands into the unit.
In addition to the FEW, Widow Jane, and Brenne brands, the deal also includes Philadelphia Distilling's Bluecoat Gin, Tequila Ocho, and Mezcal Vago. Heaven Hill will also acquire the FEW Spirits Distillery in Evanston, Illinois, Widow Jane's distillery in Brooklyn, New York, and Philadelphia Distilling's distillery along with the company's other production facilities. Terms of the deal were not disclosed, and Shapira said key Samson and Surrey team members like FEW founder Paul Hletko and Widow Jane master distiller Lisa Roper Wicker will remain with the company.
"Over the last five years we have enjoyed unprecedented success thanks to the talents of our team, the truly remarkable award-winning liquids we make, and the engaging consumer stories we tell. The combined talent, scale, and resources of Heaven Hill now present a unique opportunity to provide a long-term home for Samson & Surrey and to further accelerate our growth," Furniss-Roe said in a statement. The unit will operate in a similar fashion to Heaven Hill's Texas-based Deep Eddy Vodka brand, which has its own brand and sales teams while sharing back-office functions with Heaven Hill headquarters offices in Louisville and Bardstown, Kentucky. 
The acquisition is the first for Heaven Hill since its 2019 purchase of Black Velvet Canadian Whisky and the Black Velvet distillery in Lethbridge, Alberta from Constellation Brands.
Editor's note: This story was updated following an interview Wednesday morning with Heaven Hill president Max Shapira.
Links: Heaven Hill | Samson & Surrey