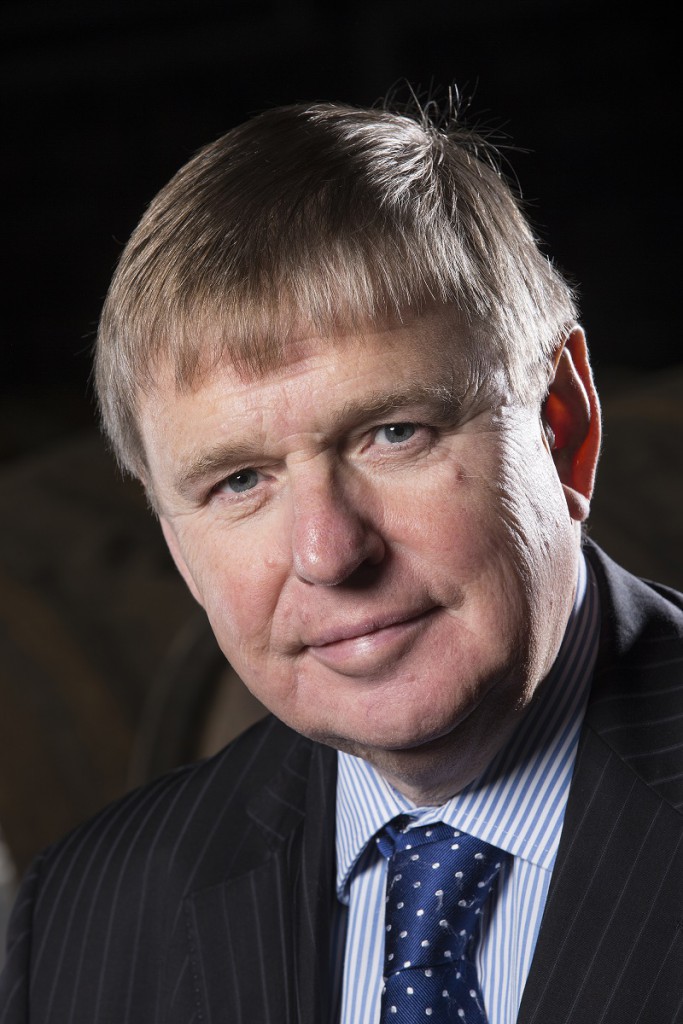 December 2, 2015 – David Urquhart, widely credited with helping his family's Gordon & MacPhail spirits business achieve worldwide prominence, has died at the age of 63 after a long battle with cancer. Urquhart passed away Monday at his home in Findhorn surrounded by his family.
The company announced Urquhart's death in a statement on the Gordon & MacPhail web site with praise from current managing director Ewen Mackintosh.
"He was a wonderful character and a born salesman who played a huge role in the company. A legendary figure in the whisky industry he spent many years promoting the virtues of malt whisky and Gordon & MacPhail. It was a job he loved and at which he excelled. We will all very much miss his drive, energy and enthusiasm."
Urquhart was part of the family's third generation at Gordon & MacPhail, and served as co-managing director with his brother Michael from 2007 until health issues forced him to retire in 2012 after 40 years with the company. He continued to serve as a non-executive director until his death, and his sons Richard and Stuart are part of the fourth-generation leadership at the company.
As word spread of David Urquhart's passing, tributes have come in from around the Speyside area for his work outside of the whisky business. He was instrumental in helping bring the European Pipe Band Championship to the region, and served as the chair of Elgin's Business Improvement District.
David Urquhart is survived by his wife Sheila, sons Richard and Stuart, and granddaughter Isla, along with the rest of the family's third generation: Michael, Ian, and Rosemary.
Please join us in expressing our condolences to David Urquhart's family and colleagues.
Editor's note: This story was updated with additional information. 
Links: Gordon & MacPhail