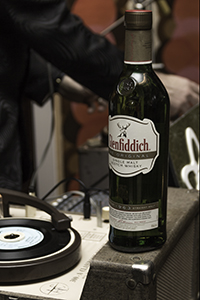 November 4, 2014 – Glenfiddich Malt Master Brian Kinsman wasn't alive when his predecessors introduced the concept of a single malt Scotch Whisky to the world in 1963, but he was tasked with the challenge of re-creating what was known back then as a "straight malt" for a limited-edition release marking that key time in Scotch Whisky history. Kinsman researched the notes of former Master Distiller Hamish Robertson from the distillery's archives to create "The Original", which will be available in the US, Taiwan, and Australia starting this month with a recommended retail price of $99 USD.
"When you go to the distillery and see all of the amazing things we've done, one of the things we haven't really talked about a lot is the role Glenfiddich played in creating the single malt category," said Andy Nash, Scotch Whisky category director for William Grant & Sons USA, during an interview at Monday night's launch event in New York City. "Many talk about it and give us the credit for that, and it's great to actually go back into our archives and see all of those elements and recreate them for a new audience now. It's really showing the pioneering that Glenfiddich was doing back in the 60's and that we're continuing today. "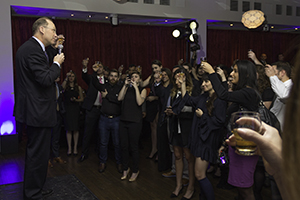 While the original 1963 straight malt was released that year, the plans for that whisky dated back to shortly after brothers Charles and Alexander Grant Gordon inherited control of the family business following the death of their father. "The idea came from Charlie and his younger brother, my father, realizing that when they were taking people around the distillery, people were saying "Blimey, that's completely different!", Peter Grant Gordon said Monday night. Gordon is part of the current generation of family members who own the company. "It was not that they said "oh, why don't you make this available", but it became an idea that, OK, if we made it a little bit older, this could be something special…and looking back on it now, that decision was probably made back in 1956 and 1957." At the time, the only Glenfiddich "straight malt" was a 5-year-old version sold only in Northeast Scotland, and Gordon said the decision was made to produce a new whisky based on 8-year-old malt blended with 12 and 13-year-old casks. That whisky is widely regarded as the first "straight malt" to be widely exported outside of Scotland, starting with the 1963 launch in the US.
The US version will have special packaging that includes a booklet on the whisky's origins. 24,000 bottles will be available worldwide.
Tasting notes for The Original will be available soon at WhiskyCast.com.
Links: Glenfiddich