Stories
Whisky is a passion to explore. From the history of the spirit to the evolution of the industry, the story of whisky helps fuel that passion. Often, it's easy to forget that whisky is also a global multibillion dollar industry. The stories of whisky — from news and new releases to in-depth inquires and what goes on behind the label — blend together to help us appreciate the spirit of whisky.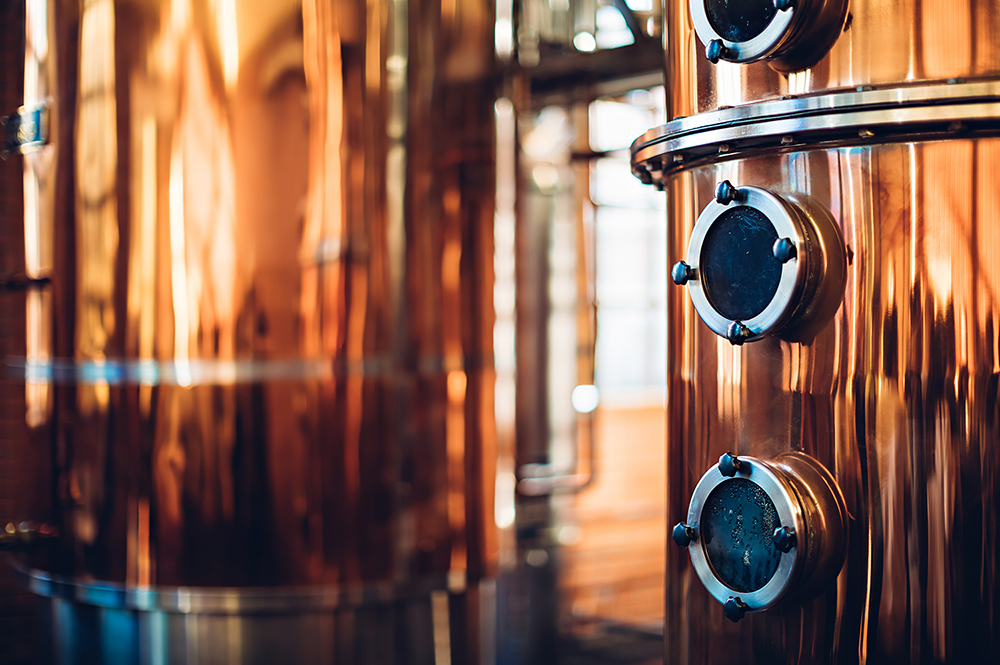 New Releases & Glen Grant Unveils New 21-Year-Old Single Malt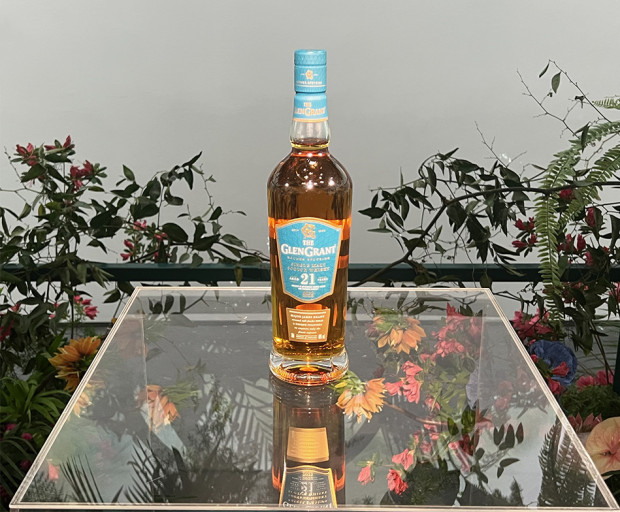 The first of this week's new releases features Glen Grant. Glen Grant has introduced the oldest permanent addition to its range with a new 21-year-old single malt. The whisky was matured in a combination of Oloroso Sherry butts and hogsheads along with ex-Bourbon barrels, and is bottled at 46% ABV with no chill filtering.
"The 18-year-old was our oldest one before, and it was mainly Bourbon wood which gives you much more floral notes to it," said Master Distiller Dennis Malcolm. The 62-year veteran of the Scotch Whisky industry was on hand this week at an event in New York City to introduce the new whisky. "We're using Oloroso Sherry butts, hoggies, and barrels married together, and it's got these wonderful rich fruity notes to it," he said.
The 21-year-old will be an annual release with a recommended retail price of $360 per bottle.
"It's the gateway to many more expressions in the future, which we'll be able to share with you as they're being launched," Malcolm teased. The entire interview with Dennis Malcolm can be heard on this week's WhiskyCast podcast.
Other new whiskies announced this week:
Maker's Mark has released the fifth and final expression in its Wood Finishing Series. BEP is a tribute to the distillery's traditional 55% ABV (110 proof) barrel entry proof, and used ten virgin toasted American Oak finishing staves in the maturation process. It is available throughout the U.S. with a recommended retail price of $69.99 per bottle.
Ardbeg has unveiled this year's limited edition release. BizarreBQ comes from three different types of barrels: Pedro Ximenez Sherry casks, double-charred oak, and a special extra-charred barbecue cask.
It will go on sale at the distillery and in Germany starting next Monday, and will be available worldwide later this year, likely around Islay Festival time at the beginning of June.
Scapa Distillery is opening a new tasting room next week, and is launching a new Distillery Reserve Collection edition…the Scapa 19-year-old Pedro Ximenez hogshead finish. It is available at the distillery and online to U-K residents only for 185 pounds a bottle…
Bruichladdich has released two new whiskies. The Port Charlotte Islay Barley 2014 uses barley grown on eight farms within 15 miles of the distillery, and is available in the U-S with a recommended retail price of 85 dollars a bottle…
The second release is more unusual…it's Islay's first rye whisky. Local farmer Andrew Jones started growing rye in 2017 as a cover crop in between his annual barley crops after Bruichladdich agreed to buy his entire rye crop for making whisky. It's a single grain whisky dubbed "The Regeneration Project, and is available through the Bruichladdich web site for 125 pounds a bottle.
Finally, 2023 marks the 50th anniversary of Secretariat's historic Triple Crown, and while Woodford Reserve's annual Kentucky Derby bottle features a painting of Secretariat, the family who raised the horse is teaming up with another distillery.
The Chenery family is endorsing Ragged Branch Distillery's Secretariat Reserve Bourbon. The Virginia distillery used corn grown on the farm where Secretariat was born to make the five year old Bottled in Bond whiskey.
It will go on sale April 22 in Virginia state liquor stores and at the distillery, with limited availability in the Mid-Atlantic region and online.