Stories
Whisky is a passion to explore. From the history of the spirit to the evolution of the industry, the story of whisky helps fuel that passion. Often, it's easy to forget that whisky is also a global multibillion dollar industry. The stories of whisky — from news and new releases to in-depth inquires and what goes on behind the label — blend together to help us appreciate the spirit of whisky.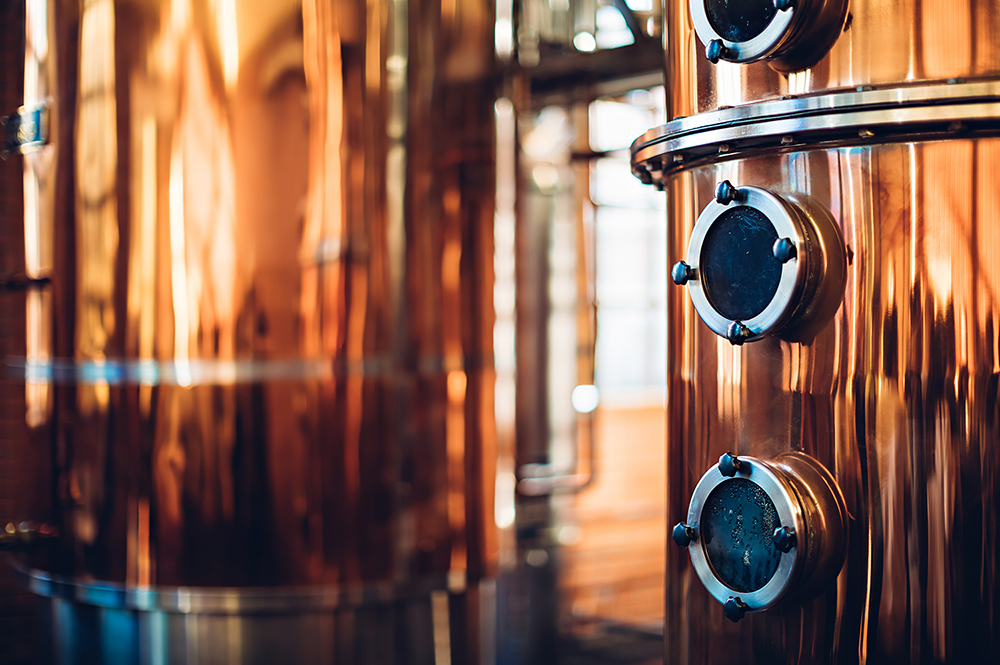 Europe Pauses Planned Rise in Tariffs on American Whiskies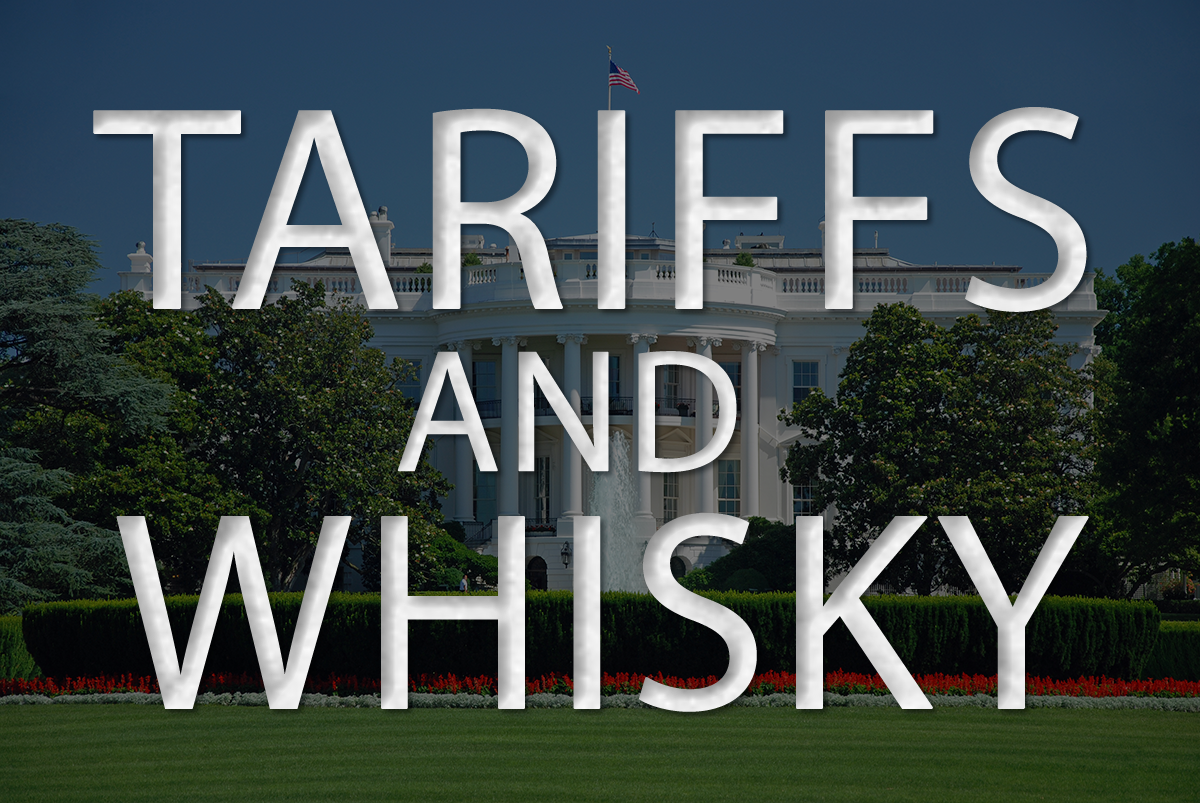 May 17, 2021 – A thaw in relations between the European Union and the United States has American whisky makers breathing easier. Just two weeks before the EU's 25% tariff on imports of Bourbon and other American whiskies was set to double, that move has been put on hold.
Trade negotiators for both sides have agreed to start talks aimed at solving the global oversupply of steel and aluminum and "avoid changes on these issues that negatively affect bilateral trade," according to a joint statement released this morning by EU Trade Commissioner Valdis Dombrovskis, U.S. Trade Representative Katherine Tai, and Commerce Secretary Gina Raimondo.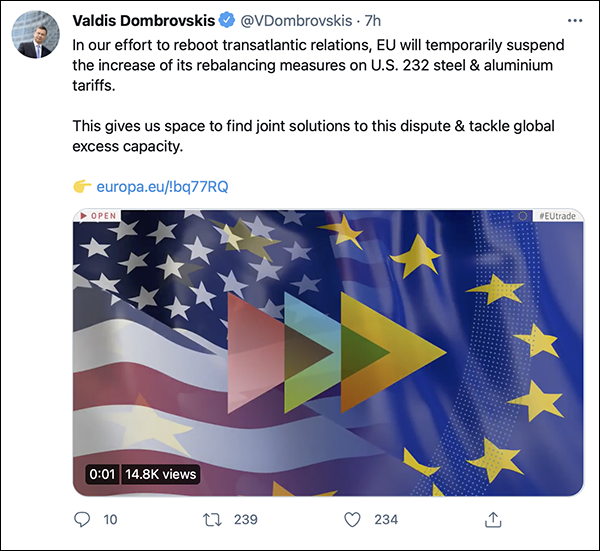 That includes a pause in what would have been an automatic doubling of Europe's whisky tariff on June 1, nearly three years after the tariff was imposed to retaliate for the Trump Administration's decision to impose tariffs on imports of steel and aluminum. Those tariffs were intended to protect the U.S. steel industry on "national security" grounds under what's known as Section 232 of the Trade Expansion Act of 1962.
At the time, European Union leaders chose to target American whiskies, along with motorcycles, orange juice, and other consumer goods largely produced in politically sensitive states. Their hope was that Congressional leaders from those states would pressure the Trump Administration to drop the tariffs, but that proved to be in vain. Since the change in administrations, Biden Administration officials have expressed a desire to support the domestic steel industry, while also trying to rebuild relations with the EU and other key trading partners.

"We want to get back to zero for zero tariffs, where between 1997 and June 2018, we had around a 450% increase in export growth between us and the EU," says Chris Swonger, the CEO of the Distilled Spirits Council. The Washington-based trade group has been one of dozens within the drinks industry calling for politicians to resolve the trade disputes that have left whisky makers as collateral damage. "Just the anxiety and the anticipation of our tariffs going to 50% would have been utter disaster for this great industry, so we can breathe a sigh of relief, but we still have a lot more work ahead of us," he said in a Zoom interview.
Since the tariff took effect in June 2018, American whiskey makers have lost millions of dollars in export sales. Export data shows U.S. whiskey exports to the 27 EU member nations fell 37% between 2018 and 2020, with a 53% drop in exports to Great Britain during that period. The British numbers have been broken out separately following Great Britain's final exit from the European Union earlier this year.
According to Swonger, Prime Minister Boris Johnson's government has not given any indication that it planned to join with Europe in raising the tariff on June 1, and there is a possibility that it may remove the tariff entirely – as Johnson had pledged to do during the 2019 parliamentary election. "We do anticipate that the UK and Liz Truss, who's their Secretary of State, may be commencing what's called a consultation which could be an opportunity for them potentially to remove the tariffs off American whiskey…full stop," he said.
The decision is being welcomed throughout the whisky industry. Brown-Forman, the largest exporter of American whiskies with its Jack Daniel's and Woodford Reserve brands, applauded both sides while noting in a statement that its whiskies still remain subject to 25% percent retaliatory tariffs and expressing hope that negotiators can build on "the progress that's been made so far."
The EU's decision follows mutual pauses in March on tariffs affecting whiskies and other spirits on both sides of the Atlantic. Those tariffs stem from a separate dispute over aircraft subsidies to Airbus and Boeing that led to World Trade Organization rulings against both the European Union and the United States. Ambassador Tai and Commissioner Dombrovskis have also been discussing potential resolutions to that dispute, and Tai expressed optimism last week during a pair of Congressional hearings that an agreement can be reached before the four-month pause on the tariffs expires in July.
Editor's note: This story has been updated with additional information.
Links: European Commission | Office of the U.S. Trade Representative | Distilled Spirits Council of the United States | Brown-Forman