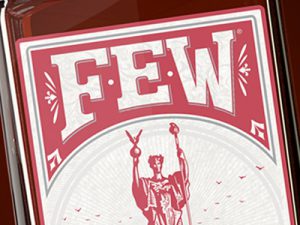 Paul Hletlko is one of the leaders in North America's craft distilling movement, and the founder of FEW Spirits is in the middle of a distillery expansion that will triple his annual spirits production – in the heart of what was once the capital of America's temperance movement. We'll talk with Paul Hletko on this week's WhiskyCast In-Depth, and look at some of the highlights from this week's Wine & Spirits Wholesalers of America convention and Independent Spirits Expo in Las Vegas during the news. Finally, we'll listen as one of today's hottest country music stars – and a budding whisky entrepreneur – pays tribute to Prince shortly after the music icon's death this week.
Links:
FEW Spirits
|
Scotch Whisky Association
|
Balcones Distilling
|
Sierra Norte Whiskey
|
Independent Spirits Expo
|
Wine & Spirits Wholesalers of America
|
Glencadam
|
Rampur Single Malt Whisky
|
John Drew Brands
 |
That Boutique-y Whisky Company
|
Douglas Laing & Co.
|
Michter's
|
Maker's Mark
|
Kikori Whiskey
|
Egan's
|
Virginia Black
|
Las Vegas Distillery