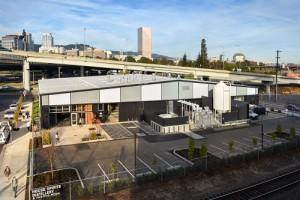 A lot of trends come out of Portland, Oregon…and while the craft distilling movement didn't originate there, Portland's House Spirits helped jump-start the industry when Christian Krogstad started making gin, aquavit, and whisky in 2004. Last November, House Spirits moved into an all-new distillery with a goal of making its Westward Oregon Straight Malt Whisky a leader in the emerging American Single Malt category. Tom Mooney is president of House Spirits, and is also wrapping up a year as president of the American Craft Spirits Association. We'll talk with him on this week's WhiskyCast In-Depth. In the news, Islay is mourning the passing of Kilchoman Distillery's John MacLellan, legislation to ease some of the restrictions on visitors centers at Kentucky's distilleries is headed for the Governor's desk, and we'll have details on a single malt matured in a cask first used for chili pepper sauce. No, it's not an April Fool's joke!
Links:
House Spirits
|
Kilchoman
|
John MacLellan Tribute Fund
|
United Spirits
|
Scotch Whisky Association
|
Walsh Whiskey Distillery
 |
Brewdog/Lone Wolf
|
Anchor Distilling
|
Bruichladdich
|
Benromach
|
anCnoc
|
Douglas Laing & Co.
|
Woodford Reserve
|
Westland Distillery
|
American Craft Spirits Association