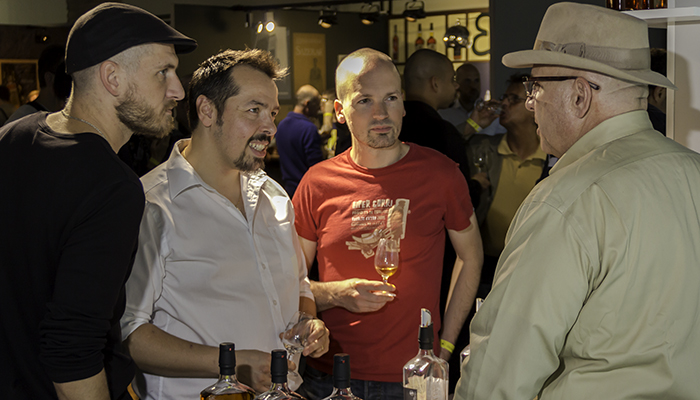 This time around, we're in Paris for the first of two episodes this weekend from Whisky Live Paris! Each year, Whisky Live Paris draws whisky fans and whisky makers from all over the world, and this year, that includes a record number of American distillers as Europeans discover a taste for US-made craft whiskies as well as their larger counterparts. We'll talk with several US distillers who made the trip to Paris as part of WhiskyCast In-Depth. In the news, one of Ireland's newest distilleries is already kicking off an expansion program, while construction at one of Kentucky's newest distilleries is well underway with a goal of opening next June. We'll also check on some of the new whiskies being introduced this weekend in Paris, and taste some, too!
Links:
Whisky Live Paris
|
Icons of Whisky Awards
|
Bardstown Bourbon Company
|
Irish Distillers
|
Tullamore D.E.W.
|
Ardbeg
|
Glenmorangie
|
Brenne
|
Benromach
|
Springbank
|
Whyte & Mackay
|
Dad's Hat
|
Sonoma County Distilling
|
Dry Fly Distilling
|
Littlemill
|
New Zealand Whisky Company