WhiskyCast Episodes
WhiskyCast is where it all begins. Now in our 18th year, each weekly podcast brings you the latest in whisky news, along with the latest events, tasting notes, comments from other listeners, and the weekly "In-Depth" segment features interviews with the people who help make whisky the "water of life".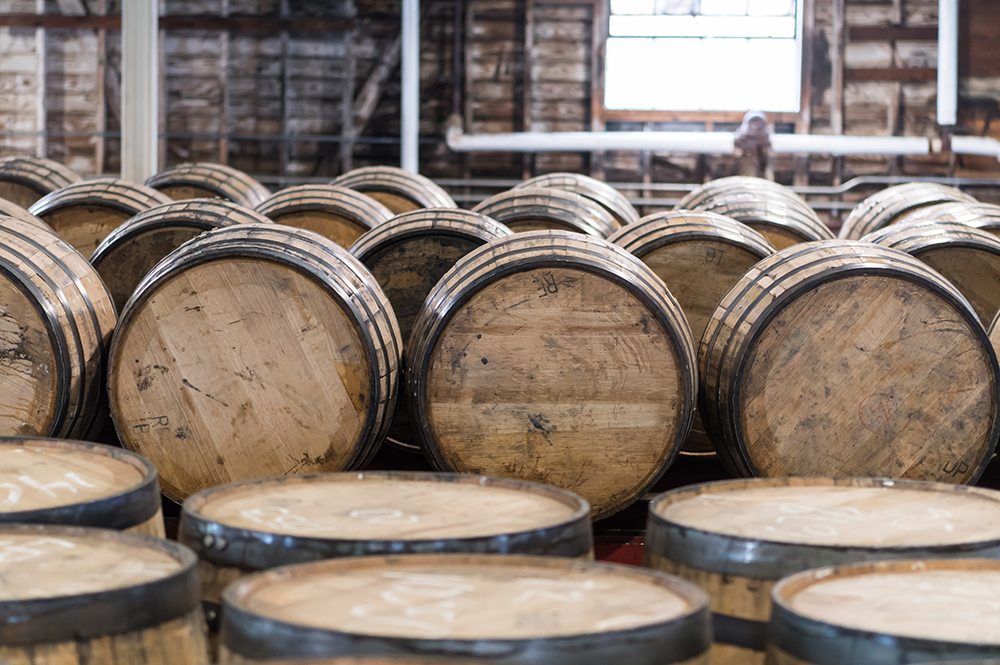 Episode 484: June 20, 2014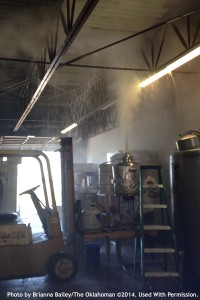 Distilling is serious business, and safety is paramount. Brianna Bailey of The Oklahoman can testify to that…she was an eyewitness to an explosion inside Twister Distillery in Moore, Oklahoma on Friday, June 13. The photo at right shows distiller Jeff Thurmon seconds before an open propane flame ignited the alcohol spraying from his still. Bailey and the distillery's owner escaped unhurt. She shares the story of that day with us on this week's WhiskyCast In-Depth, and Scott Harris of Catoctin Creek Distillery explains why distillers have to make safety their top priority. Even if you never plan to work in a distillery, you may visit one someday, and we all need to keep safety in mind. We also have updates on new distilleries and expansion projects in Scotland, Utah, and Kentucky…the latest on new whiskies from Maker's Mark, Crown Royal, and Bowmore…and the kickoff of the Summer Whisky Challenge.

Links: The Oklahoman/NewsOK.com | Twister Distillery | Catoctin Creek | Kingsbarns Distillery | Maker's Mark | High West | Jewish Whisky Company/Single Cask Nation | Diageo | United Spirits | Crown Royal | Bowmore | Jim Beam | Jack Daniel's | McTear's | Bonhams