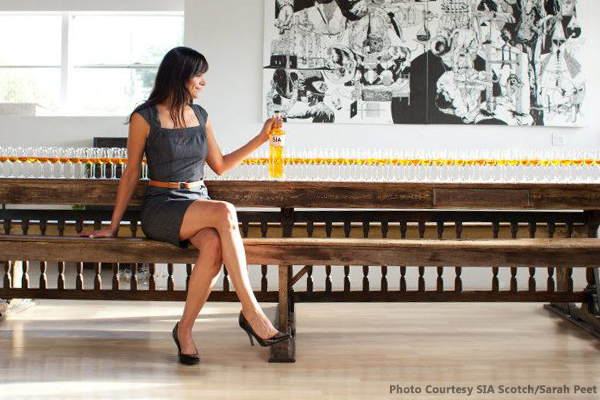 Women are changing whisky history every day as distillery managers, master blenders, and some entrepreneurs are even creating their own brands. Earlier this month, we heard about the history of women in whisky from author Fred Minnick, and this week, we'll hear from two women who want to help write the next chapter in that history.
Carin Luna-Ostaseski (pictured) will launch her new SIA blended Scotch in San Francisco in the next several weeks, and used the power of the whisky community to help realize her dream. Allison Patel was searching for world whiskies to bring home to the US when she discovered a Cognac producer in France who was making whisky for himself and his friends, and launched Brenne in New York last autumn.
In the news, Woodford Reserve will get a $35 million expansion, Alberta's Highwood Distillers is still closed after last week's flooding, and Beam's Fred Noe explains how it's legal to add flavors to Bourbon to create the new Knob Creek Smoked Maple.
Links:
SIA
|
Brenne
|
Woodford Reserve
|
Highwood Distillers
|
Talisker
|
Glenfiddich
|
The Macallan
|
Knob Creek
|
Jim Beam