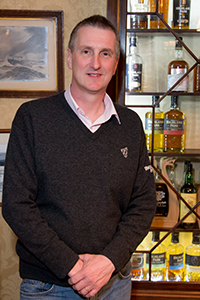 When Magnus Eunson set up his illegal still on Orkney in 1798, the gaugers in the village of Kirkwall were a safe distance away. Graham Manson manages Highland Park now, and Kirkwall has grown up around the distillery. We'll hear from Graham on WhiskyCast In-Depth, and get some historical perspective from retired Highland Park and Scapa worker Davie Reid. In the news, U.S. craft distillers have broken away from the American Distilling Institute to set up their own organization, the Scotch Malt Whisky Society expands to India, and Chicago's getting ready for Whisky Week.
Links:
Highland Park
|
American Craft Distillers Association
|
American Distilling Institute
|
Douglas Laing & Co.
|
The Balvenie
|
The Glenlivet
|
Scotch Malt Whisky Society India
|
Binny's
|
Ardbeg
|
Canadian Whisky