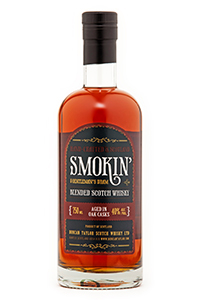 The "Smokin" in the headline isn't an adjective, but the actual name for the new Blended Scotch whisky from Duncan Taylor.
In an email to customers on Monday (February 25), the Huntly-based independent bottler described its new whisky as a "gentleman's dram", balancing "robust peat smoke flavours and smooth notes of toffee and vanilla".
Regional availability and pricing for Smokin' have not been announced.