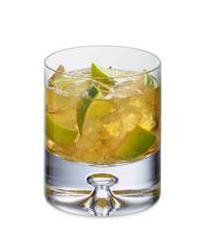 April 15, 2015 – Drambuie created the Cactus Bite cocktail for Cinco de Mayo, but it would work on any warm summer day.
In a mixing tin half-filled with ice, add:
1 part Drambuie
2 parts Milagro Reposado Tequila
Juice of ½ lemon
½ teaspoon of sugar
1 dash Angostura Bitters
Shake until the tin is frosted, then strain into a rocks glass over fresh ice. Garnish with lemon or lime wedges and serve with a straw.