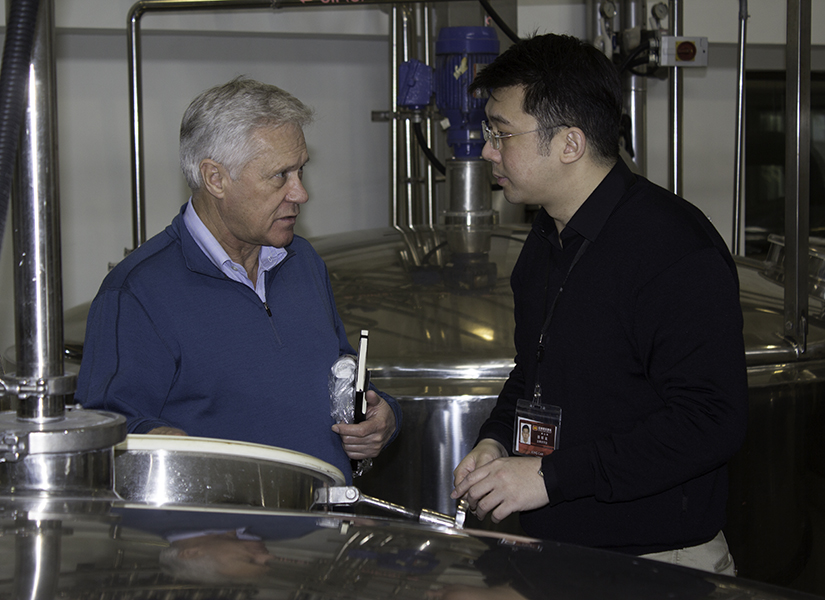 February 15, 2017 – Most whisky connoisseurs will likely have never heard of Jim Swan, but the longtime whisky industry consultant helped shape many of the whiskies we enjoy today. Swan passed away Tuesday at his home in Edinburgh at the age of 75, leaving behind a legacy of whisky excellence. "He will be sadly missed by all who knew him," his daughter Caroline said in an email today.
While he was known most for his work with Taiwan's King Car Distillery and its award-winning Kavalan single malt whiskies, Swan worked with distilleries around the world, including the Welsh Whisky Company (Penderyn), Israel's Milk & Honey Distillery, the Dublin Distillery Company, the fledgling Lindores Abbey Distillery in Scotland, and countless others. His special touch was in getting whisky from new distilleries to have maturity and complexity well beyond its years.
"There is a secret, there is a technique, but I'm not going to share it," he said with a laugh during a 2014 WhiskyCast interview. "It's a case of optimizing each stage of the process for being ready at a young age." Swan earned his degrees from Heriot-Watt University in Edinburgh and spent ten years at Pentlands Scotch Whisky Research, which later became the Scotch Whisky Research Institute. He later became one of the partners in the Tatlock & Thompson consultancy before founding his own firm in 2002.
In addition to his academic credentials, Swan humorously described himself as a graduate of the "school of hard knocks" and the "University of Life." He was a guest on the very first episode of WhiskyCast in 2005, and was always generous with his time to answer questions about the science behind whisky. Please join us in sending our condolences to his family and friends.