January 3, 2016 – With heavy rain still slamming parts of Scotland and flood advisories in place, distillers returning from holiday shutdowns are assessing what so far appears to be minimal damage from flooding at distilleries. However, Angus Dundee-owned Glencadam Distillery in Brechin has been forced to shut down after flood waters from its reservoir and nearby farms flooded the distillery.
"We can't work because the water has come into the still house…the electrics obviously have been affected," Glencadam manager Douglas Fitchett told Scotland's STV News. Meteorologists report parts of Scotland have already received more rainfall in the first week of January than would be normal for the entire month.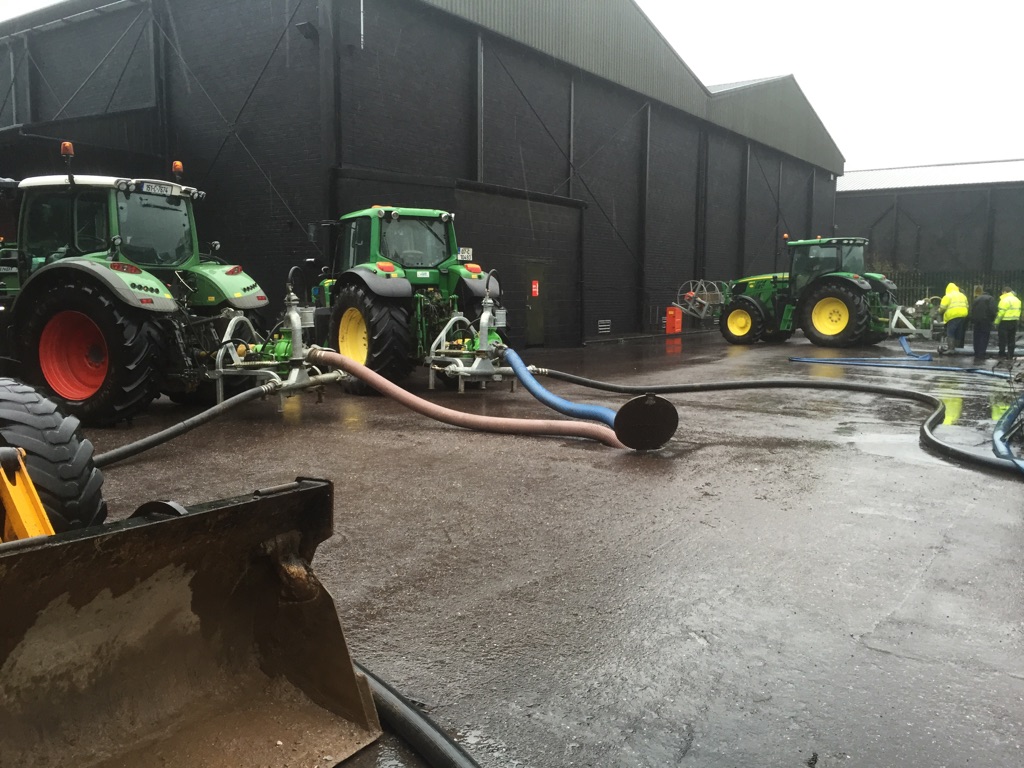 The storms also caused problems in Midleton, Ireland, where Midleton Distillery implemented its flood control protocol after the Dungourney overflowed its banks and flooded the eastern side of the town with as much as six feet of water in some areas. Irish Distillers spokesman Brendan Buckley told WhiskyCast in an email that there was minor damage at both the distillery and the Old Midleton Distillery, which is home to the Jameson Experience visitors center. The damage did not affect operations at the site, and distillery workers were also deployed to help with flood control in town.
So far, Chivas Brothers, Inver House, and Diageo report no impact at their distilleries in Scotland, though Diageo's Director of Whisky Outreach Dr. Nick Morgan noted in an email Monday that the company's Royal Lochnagar Distillery in Aberdeenshire escaped the floodwaters that have caused extensive damage in nearby Ballater along the River Dee. Beam Suntory-owned Ardmore Distillery in Aberdeenshire has also reported no damage from flooding.
In addition to the problems in Scotland and Ireland, flooding along the Mississippi River and other rivers in the US Midwest has the potential to affect grain shipments and craft distilleries in the region. Ryan Burchett of the Mississippi River Distilling Company in LeClaire, Iowa reports no impact at his distillery, which is located on the banks of the Mississippi in eastern Iowa.
We are checking with distillers in the region, and will update this story as we receive additional information.
Editor's note: This story was updated January 7 to include details on the flooding at Glencadam Distillery. 
Links: Irish Distillers | Diageo