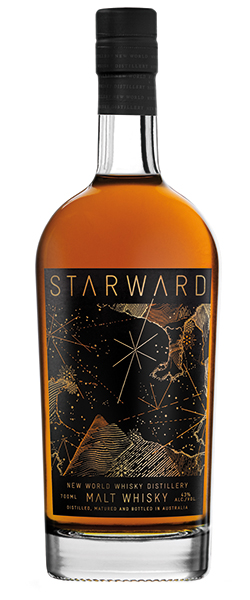 December 17, 2015 – Distill Ventures, Diageo's in-house venture capital unit, has made its second major investment in the world whisky sector this month with a deal to take a minority stake in Australia's Starward Whisky. Terms of the investment were not disclosed, but Starward founder David Vitale plans to use the additional capital to expand production at his New World Whisky Distillery located in a former aircraft maintenance hangar at Melbourne's Essendon Fields.
"Australian whisky has been on our radar, obviously, because it started showing up in awards and getting a bit of a profile," but with very limited stocks available up until now," Distill co-founder Frank Lampen told WhiskyCast in a telephone interview from his London office. "We could see the potential for whisky coming out of Australia…I went down there and met a bunch of different people, and what really struck us about Starward…it was felt that they were doing very interesting and different and getting the real spirit of Australia into it." Lampen cited as key factors Starward's extensive use of Australian red wine casks to mature its whiskies and the Melbourne climate, which has much wider temperature extremes than the Scottish-like climate in Tasmania where most of Australia's distilleries are located.
"You put these things together and with the maturation profile within Melbourne, it was just sort of a really interesting package where we thought this has got a good story, it's a story that really reflects where it's coming from, it links to something that's really famous around the world in terms of Australian red wine, and that's reflected in the glass…it's really different, very distinctive, and very delicious…if there's going to be a brand which can make Australian whisky famous, then we think it could be Starward."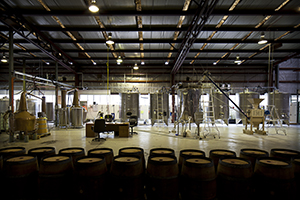 Earlier this month, Distill Ventures took a minority stake in Denmark's Stauning Distillery reported at the time to be in the $14.6 million dollar range, though Lampen describes reports that the price was for a 10 percent stake in the distillery as too low. The venture capital unit has primarily focused until now on small start-up spirits brands in need of seed capital and mentoring, but has expanded its portfolio with the two deals to include larger brands with products already in the market – which helps mitigate some of the risk of the larger investments.
"With these whisky deals…much larger, and in the case of Stauning, involving construction…I guess any  level of investing carries a degree of risk, and to a certain extent, that that risk does kind of scale, but on the other hand, that money is being turned into bricks and mortar, it's being turned into stills, and of course, it's being turned into maturing whisky, so there are some things which balance out the risk," Lampen said. The unit is still looking for more whisky-based investment opportunities around the world.
Listen to this week's WhiskyCast for more of our interview with Frank Lampen.
Links: Starward Whisky | Distill Ventures