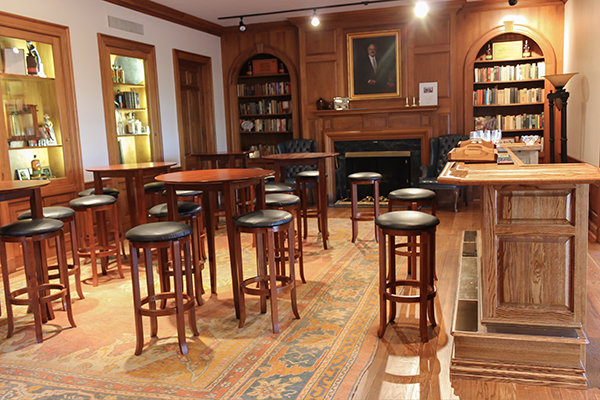 February 19, 2014 – In another sign that the world's largest spirits producer is speeding up its internal decision-making process, Diageo announced plans today to invest $2 million (USD) to renovate and expand the existing Bulleit Experience located at Louisville's Stitzel-Weller Distillery. The Bulleit brand home opened in 2011, and has been used exclusively for training events, but at the time, Bulleit founder Tom Bulleit acknowledged the potential for opening it to the public as a visitor attraction and becoming part of the Kentucky Bourbon Trail.
In a news release, Diageo executives were vague about the plans for the project, but said it will include a display on Stitzel-Weller's heritage with artifacts from the distillery, a whiskey education section, as well as "an homage to the people, land and water of Kentucky; and a celebration of the heritage, brands and people behind Diageo's award-winning collection of American whiskeys." Diageo spokeswoman Alix Dunn was unable to provide more specifics today. She indicated that company executives had just approved the overall project, and the news release was sent out because the company would be applying for building permits soon. The first phase of the project is expected to be complete in time for the Kentucky Derby in May, with the Visitor Center, a welcome center, and a gift shop to be completed this summer.
In addition to Bulleit, the new visitors center will also showcase the newly-unveiled Orphan Barrel range of whiskies. In the last episode of WhiskyCast, Diageo's Ewan Morgan referred to Orphan Barrel as one of the fastest-moving projects the company has taken on. When asked during that interview about plans for reopening Stitzel-Weller, Morgan said there was "no news to announce" at the time.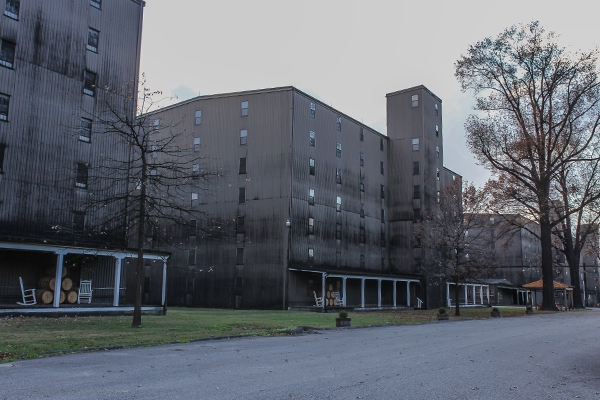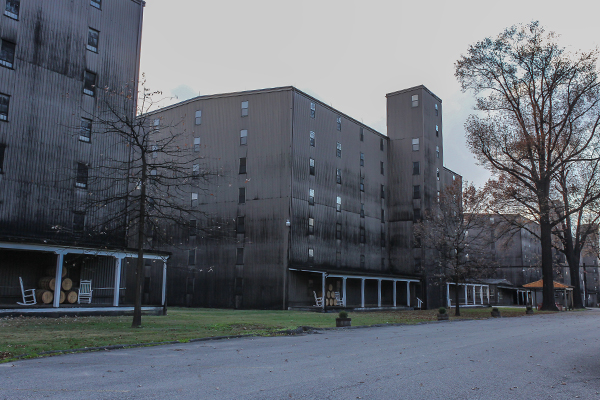 Much attention has been focused on Stitzel-Weller's future in the past year after reports that Diageo was putting together a plan to reopen the distillery, which closed in 1992 when United Distillers moved its Bourbon production from Stitzel-Weller and the old Bernheim Distillery in downtown Louisville to the current Bernheim Distillery just west of downtown. Those reports picked up steam last fall after WhiskyCast reported that Four Roses had decided to terminate its contract with Diageo to supply "white dog" spirit for Bulleit Bourbon. The contract is scheduled to expire at the end of next month, and while Diageo has not announced its plans to replace the Four Roses supply, Dunn said today that the company "intends to keep distilling Bulleit," which has become one of the fastest-growing Bourbon brands in the US. Diageo does not own an active distillery in Kentucky, and would need to contract with another in-state distiller, re-open Stitzel-Weller, or buy a distillery in order to keep branding Bulleit as a "Kentucky Straight Bourbon" when the supply of matured whiskey from Four Roses runs out several years from now.
Dunn declined to provide any guidance on when an announcement on the replacement supply for Bulleit would be made, or confirm any plans to reopen the distillery. While the distilling facilities were mothballed in 1992, the maturation warehouses have been in continuous use for maturing spirit used in Bulleit Bourbon, along with whiskies from the old and new Bernheim distilleries now being used in the Orphan Barrel range. Last year, Diageo reached an agreement with Louisville's Air Pollution Control District to resolve complaints over fungus problems in the area near the company's Miller's Lane maturation warehouses by moving whiskey from that facility to Stitzel-Weller, which was deemed in compliance with local air quality standards. The resolution of that case was seen as removing another obstacle to reviving distilling at Stitzel-Weller.
This story will be updated as more details become available.
Links: Diageo | Bulleit Bourbon