Stories
Whisky is a passion to explore. From the history of the spirit to the evolution of the industry, the story of whisky helps fuel that passion. Often, it's easy to forget that whisky is also a global multibillion dollar industry. The stories of whisky — from news and new releases to in-depth inquires and what goes on behind the label — blend together to help us appreciate the spirit of whisky.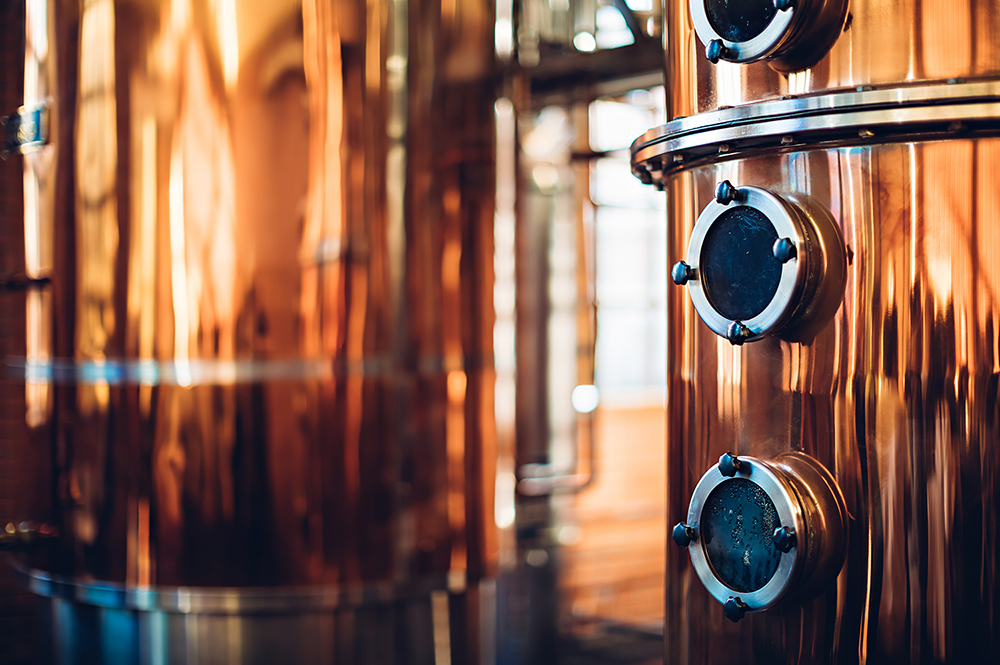 Diageo To Fight Bulleit Bourbon Class-Action Lawsuit
June 3, 2015 – Diageo's Bulleit Bourbon is the latest whisky brand to be targeted by two California law firms specializing in class-action lawsuits. A lawsuit was filed Monday in US District Court in San Diego accusing Diageo Americas Supply of violating California consumer protection laws over its labeling for Bulleit Bourbon. The Kazerouni Law Group and Hyde & Swigart filed their suit on behalf of plaintiff Mamadou M'Baye, but seek to represent all California consumers who purchased Bulleit Bourbon over the past four years. Both firms are also responsible for the current lawsuits against Beam Suntory's Maker's Mark and Jim Beam Bourbon brands pending in the same court. The judge in the Maker's Mark case is expected to issue a written ruling soon on Beam Suntory's motion to dismiss the Maker's Mark case, and a similar motion is pending in the Jim Beam case.
In an email, Diageo spokeswoman Zsoka McDonald responded to the lawsuit by noting that "our Bulleit Bourbon labels are compliant with all laws and regulations and we will aggressively defend this baseless and frivolous action." 
It should be noted that the lawsuit indicates M'Baye bought a 750ml bottle of Bulleit from a San Diego store on May 31, 2015 – the day before the lawsuit was filed. WhiskyCast asked Abbas Kazerounian, the lead lawyer for the plaintiff, to explain the timing of the lawsuit, but in an email, he declined, noting that he "cannot speak to that due to the fact that how my client came to see me and my communications with him are privileged." The suit claims M'Baye was misled into paying more than he should have for the bottle of Bulleit by the label's mandatory language identifying the whisky producer. Bulleit's label uses the language "Distilled, Aged & Bottled by the Bulleit Distilling Co. in Lawrenceburg, Kentucky," and the lawsuit claims that language is misleading because Diageo doesn't operate a distillery in Lawrenceburg, Kentucky.
Last year, the company announced plans to invest $115 million to build a new Bulleit Distilling Co. facility in Shelby County, Kentucky with plans to begin distilling in 2016. For most of the brand's history, it was distilled at Four Roses Distillery in Lawrenceburg under a long-term supply contract between the Kirin-owned distillery and Diageo, but Four Roses terminated that contract in the spring of 2014. Diageo currently sources raw spirit for Bulleit from an undisclosed Kentucky distillery, and has declined to reveal which distillery it is currently using.
This story will be updated as necessary.
Editor's note: This story was updated with a response from plaintiff's attorney Abbas Kazerounian. Note that in civil lawsuits, court filings only reflect one party's accusations and should not be considered as proven facts until argued and ruled upon in open court. A PDF copy of the lawsuit is available here.