Stories
Whisky is a passion to explore. From the history of the spirit to the evolution of the industry, the story of whisky helps fuel that passion. Often, it's easy to forget that whisky is also a global multibillion dollar industry. The stories of whisky — from news and new releases to in-depth inquires and what goes on behind the label — blend together to help us appreciate the spirit of whisky.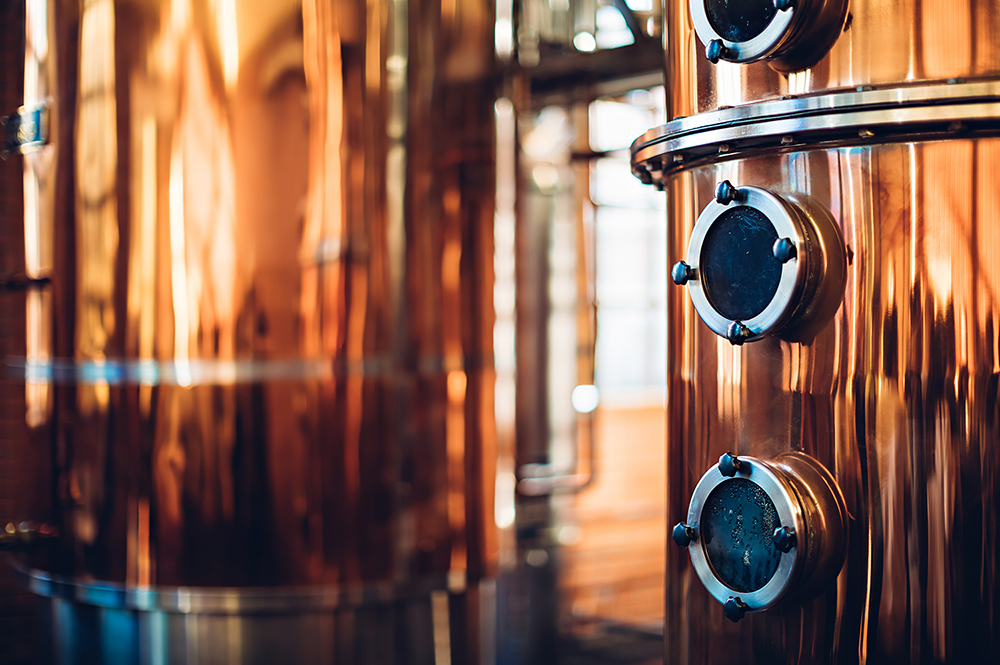 Diageo Opens Vaults for Rare Travel Retail Single Malt Whiskies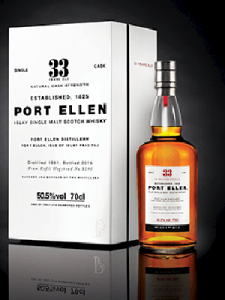 October 26, 2015 – Diageo rarely opens its vaults of vintage single malts for the travel retail market, preferring instead to focus on a handful of mainstream expressions from its distilleries and its Singleton range for the duty-free sector.  Now, three vintage single malts from Diageo's Scotland distilleries are headed for travel retail stores, including a 33-year-old Port Ellen single malt distilled in 1981 the legendary Islay distillery.  Only 210 70cl bottles will be available, with a recommended retail price of $7,020 (USD) each.
Dubai Duty Free will be the exclusive home of a Cragganmore 43-year-old single malt, with 474 bottles available at a price of $3,800. According to Diageo, this is the oldest Cragganmore distillery bottling on record. 174 bottles of Royal Lochnagar 36-year-old will be available, with some to be sold at selected retailers in addition to travel retail shops at a recommended retail price of $5,550 each. In a news release, Diageo Global Travel & Middle East global marketing director Peter Fairbrother said "these single malts are some of the rarest, most distinctive and most valuable whiskies in the world. The exclusivity of these whiskies cannot be overstated as only a few hundred bottles of each exist."
The move follows last week's introduction of the 2015 Special Releases from Diageo's Classic Malts range, including a new no-age-statement Clynelish Select Reserve and the first-ever bottling from the long-closed Caledonian grain whisky distillery in Edinburgh. The Cally 40 was distilled in 1977, and 5,060 bottles (43.3% ABV) will be available at a recommended retail price of £750 GBP ($1,150 USD) each. The range includes a 17-year-old unpeated Caol Ila – the oldest unpeated Caol Ila release yet, along with a 12-year-old Lagavulin, 25-year-olds from Pittyvaich and Dalwhinnie, and a 34-year-old single malt from Speyside's Dailuane Distillery that is the oldest official distillery release on record.
The traditional releases from the closed Brora and Port Ellen distilleries round out the series, with a 37-year old Brora distilled in 1977 and a 32-year-old Port Ellen from the distillery's final year in 1983. 2,976 bottles of the Brora will be available, with a recommended retail price of £1,300 GBP ($2,000 USD), while 2,964 bottles of the Port Ellen will carry a recommended retail price of £2,400 GBP ($3,683 USD).
In previous years, Diageo has not made all of the Special Releases available in the US market. However, a Diageo spokesperson has confirmed that the plans are to make all nine of this year's expressions available in the US, though some will be in very limited amounts. Fewer than 700 bottles of The Cally and Pittyvaich 25 will be available in the US, while fewer than 650 bottles of the Dalwhinnie 25 and 600 bottles of the Clynelish Select Reserve will be available.
Editor's note: This story was updated to include details on US availability for the 2015 Special Releases.
Links: Classic Malts | Diageo