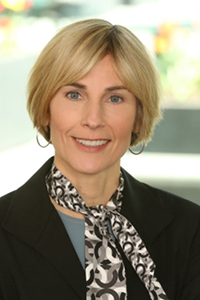 October 5, 2015 – Diageo has completed a shuffling of its executive ranks with the appointment of Kathryn Mikells as the drinks giant's new chief financial officer. Mikells currently holds that post at Xerox, and will join Diageo's London headquarters November 9.
The hiring clears the way for current CFO Deirdre Mahlan to move to her new role as head of Diageo's North American Unit. That position opened up when current Diageo North America head Larry Schwartz announced his retirement earlier this year. In a Diageo news release, CEO Ivan Menezes cited Mikell's experience in cost-cutting and efficiency as a key factor in her selection.
"Diageo is focused on driving performance from our core and on improving productivity to drive out cost to invest in growth. Kathryn has the experience of working with teams to drive disciplined performance management which will contribute to the achievement of our performance ambition. We are starting to see the benefits of the changes we have put in place and I am confident we are uniquely positioned to take advantage of this growth sector."
Mikells joined Xerox as CFO in 2013 after leaving a similar role at ADT, where she helped guide the security company's spinoff from Tyco Corporation into a standalone business. She spent most of her career at United Airlines and served as UAL's CFO from 2008 to 2010, but left the airline following United's 2010 merger with Continental Airlines along with a number of other top United executives.
Mikells will also join Diageo's board of directors, while Mahlan will give up her seat on the board as part of the transition to her new role in New York.
Links: Diageo