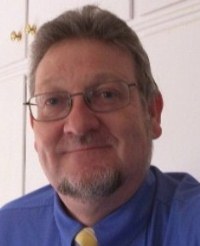 June 23, 2013 – Craig Daniels has claimed his third title in the Australian Malt Whisky Tasting Championship with a win in Friday night's competition at the Australian Museum in Sydney. Daniels, a longtime member of the Malt Maniacs and the chairman of the Malt Whisky Society of Australia, took top honors in a field of more than 60 competitors. He previously won in 1995 and 2008, and has placed second three times.
The competition was organized by the Scotch Malt Whisky Society's Australian chapter, and competitors had 30 minutes to correctly identify eight different whiskies by nosing and tasting samples and comparing them to a list of nine whiskies – with one "red herring" on the list to throw some confusion into the mix. An additional round of tasting was conducted to settle ties and determine the final winners.
As the overall winner, Daniels will receive a spot on the Society's upcoming Glenmorangie-sponsored whisky tour of Tasmanian distilleries. James Tait finished second, and will receive $1,000 worth of whiskies from the Society. Third-place finisher Ian Titman will receive a $500 gift certificate from The Oak Barrel whisky shop in Sydney and tickets to the shop's whisky fair later this year.
The competition was sponsored by Glenmorangie, William Grant & Sons, and The Oak Barrel.
Editor's note: In the story on this event in Episode 430 of WhiskyCast, Craig Daniels was named as a four-time winner. This was based on our interview following his 2008 victory in which I thought he said he had won two previous times. However, he was referring to that being his second victory, and his bio on the Malt Whisky Society of Australia web site only lists previous victories in 1995 and 2008. 

Links: SMWS Australian Chapter | Malt Whisky Society of Australia