Stories
Whisky is a passion to explore. From the history of the spirit to the evolution of the industry, the story of whisky helps fuel that passion. Often, it's easy to forget that whisky is also a global multibillion dollar industry. The stories of whisky — from news and new releases to in-depth inquires and what goes on behind the label — blend together to help us appreciate the spirit of whisky.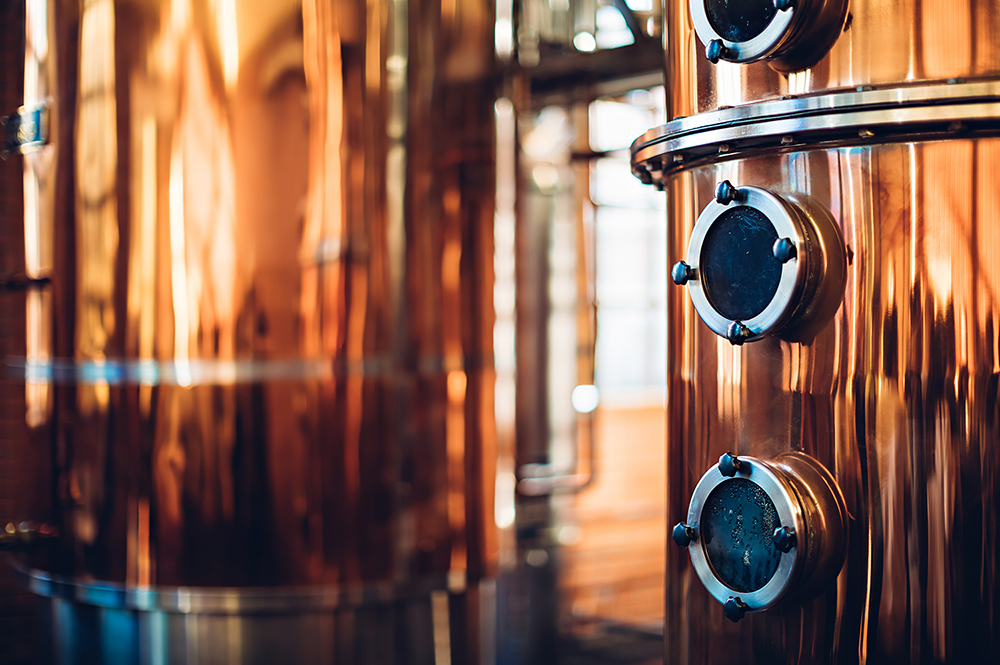 Corsair Artisan Distillery Expanding Again in Nashville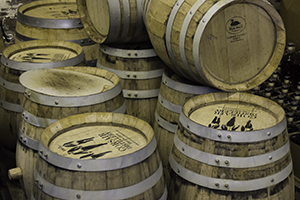 August 5, 2015 – Darek Bell, Andrew Webber, and Amy Lee Bell started Corsair Artisan Distillery in 2008 with a small space in Bowling Green, Kentucky, and a single 50-gallon still. Only after Tennessee changed its laws to expand distilling did they open a distillery in their hometown of Nashville in 2008, and by the end of the month, they will have a second distillery open in Nashville with a third planned for next year. The new distilleries are in Nashville's Wedgewood-Houston neighborhood, and Darek Bell said in a telephone interview that the neighborhood is perfect for Corsair's unique ethos based not on world domination, but "world funk-ification."
"We do a lot of funky spirits, certainly a lot of unusual stuff," he said. "It's sort of a maker neighborhood, it's known for having a lot of artists and artisan companies, lots of crafty people, so that seemed like the perfect fit for us." The first distillery will open later this month with four stills and 2,850 gallons of distilling capacity, along with a tasting room. It will be geared to corn and rye-based whiskey production, while Corsair's original Nashville distillery will be used for experimental grain projects. The second will open next year with an eye to eventually producing brandy using grapes and wine from Corsair's Bells Bend Farm vineyard in the Nashville suburbs, which is also home to Corsair's grain malting and smoking facility. The original Bowling Green distillery is now focused on gin and botanical spirits.
Listen to Mark Gillespie's interview with Darek Bell:

Corsair has been highly regarded for its unique recipes distilled from exotic (for distillers) grains such as quinoa and buckwheat, along with a 12-grain ("Insane in the Grain") Bourbon and various smoked whiskies using regionally-grown hardwoods. While they have produced a number of "hopped" whiskies using fully-brewed beer instead of unhooked "distiller's beer," Bell and Webber have been experimenting recently with pecan, black walnut, hickory, and apple-smoked malts using their 2,000 pound smoker at Bells Bend Farm. Their goal is to create around 100 experimental whiskies annually, enter the best in whisky competitions, and then produce the winning whiskies for retail sale.
Corsair was profiled recently in Fast Company magazine as one of the world's most innovative food and beverage companies. While the company has won a wall full of awards for its whiskies, this is one of the few times business media has recognized craft distilling as innovative. "Panera (Bread) was number one on the list…we were number four, but still just to even be on the list with such an innovative group of companies was a really big deal for us," he said.
"We're not trying to dominate the world…we're just trying to make it a little more interesting…"
Links: Corsair Artisan Distillery