Stories
Whisky is a passion to explore. From the history of the spirit to the evolution of the industry, the story of whisky helps fuel that passion. Often, it's easy to forget that whisky is also a global multibillion dollar industry. The stories of whisky — from news and new releases to in-depth inquires and what goes on behind the label — blend together to help us appreciate the spirit of whisky.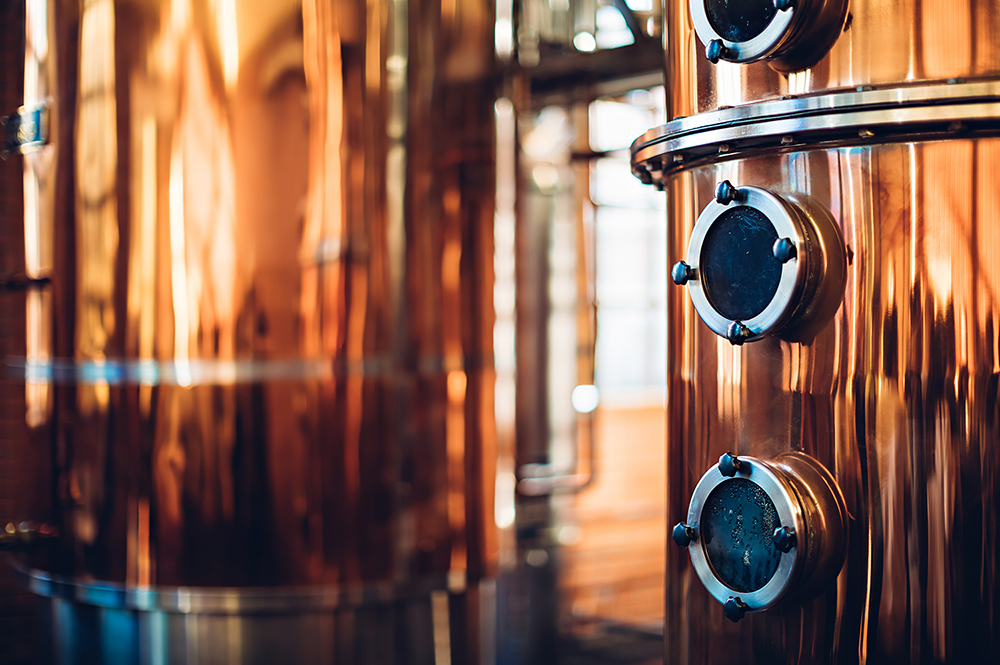 Coronavirus Pandemic Impacting Whisky Tourism and Events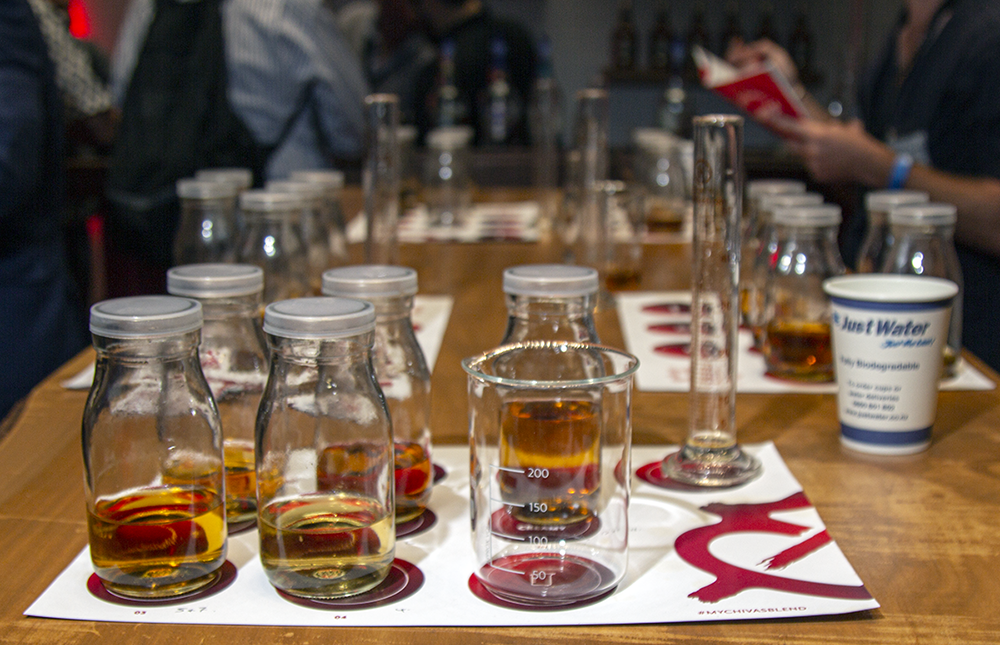 By Mark Gillespie
March 12, 2020 – As professional sports and conference organizers worldwide cancel or postpone their event plans in the wake of the coronavirus pandemic, whisky makers and event organizers are starting to feel the impact as well. A growing number of distilleries are closing their visitors center operations and banning visitors in an attempt to protect distillery workers against possible exposure to the COVID-19 novel coronavirus by guests who may have been unwittingly exposed.
In Ireland, where many St. Patrick's Day celebrations for the next week have already been cancelled, Irish Distillers has now closed its Jameson Distillery Bow Street experience in Dublin and the Jameson Distillery Midleton visitors center in County Cork. The closings took effect at the end of business today and will last until at least March 30 or "when it is appropriate" to reopen after consultations with Irish health officials, according to a statement released by Irish Distillers.
Dublin's Teeling Whiskey Company, the neighboring Dublin Liberties Distillery, and the Pearse Lyons Distillery  have also now ended public tours and visits until at least March 29. Teeling Whiskey managing director Jack Teeling and his team made the decision at noon local time to shut down tours and the gift shop at the end of the day, though he fears the closings could be for much longer than the current March 29 guideline. In an email confirming the closing to WhiskyCast, Dublin Liberties Distillery manager Darryl McNally described Ireland as being "on lockdown" to comply with government directives on facilities with a capacity of 100 or more people. "It wasn't something we took lightly but in the interests of safety we as a Management Team decided it was for the best. This is one of the biggest things to hit a generation…worrying times," McNally said.
The closings come at the worst time of the year for Irish Whiskey makers, who now will not be able to celebrate St. Patrick's Day next week. Jack Teeling said in an email that "it will be a large financial hit for us during a traditionally very busy time around St Patrick's Day but hope it is the right decision for the safety of our staff and visitors."
At the same time, the Irish Whiskey Association has been promoting its new "Irish Whiskey 360" tourism campaign during a series of events in the United States. A number of those events have been cancelled because of the coronavirus outbreak, but during Wednesday night's event in Philadelphia, association president William Lavelle noted that visitors will eventually be able to travel to Ireland once again when the pandemic ends. "We don't know for how long this crisis is going to continue, but Irish Whiskey 360 is a long-term campaign…long after the corona epidemic has passed, we'll be here growing Irish Whiskey," he said.
Kentucky could be equally hurt by a decline in whisky-related tourism. Brown-Forman announced late Thursday that it will suspend public tours at the Woodford Reserve Distillery in Versailles and the Old Forester Distillery in Louisville starting Sunday. In addition, the company's Jack Daniel Distillery in Lynchburg, Tennessee will suspend its public tours starting on Monday. All three distilleries will honor existing tour reservations, but no walk-up tours will be allowed, and the closings will affect all visitor facilities including cafes and gift shops. The move will have no impact on production, and is designed to protect distillery workers and their families from exposure to the coronavirus. Alltech, which owns the Town Branch Distillery in Lexington along with the Pearse Lyons Distillery in Dublin, has stopped all tours and gift shop sales at its Kentucky facility until further notice.
Both moves follow an announcement earlier in the day from Beam Suntory, which issued a statement that it will close all of its distilleries and facilities worldwide to the public effective Monday, March 16.
"We understand that this may be disappointing to our fans and we apologize for any inconvenience. Please be assured that we are taking this action out of an abundance of caution because the health and wellbeing of our employees and loyal brand fans is paramount. We look forward to resuming tours in the future."
That includes two of Kentucky's most popular distillery attractions, the Jim Beam American Stillhouse in Clermont and the Maker's Mark Distillery in Loretto, along with the Jim Beam Urban Stillhouse in downtown Louisville. In addition, Laphroaig, Bowmore, and Glen Garioch distilleries in Scotland and the Kilbeggan Distillery Experience in Ireland will also be affected. The company had already closed the Yamazaki and Hakushu distilleries in Japan to visitors indefinitely.
Late this afternoon, Westland Distillery in Seattle announced that its tasting room and distillery shop will remain closed until at least March 27. Seattle has been one of the hardest-hit cities in the U.S., and the distillery had already been closed to visitors temporarily pending today's decision. Westland spokesman Steve Hawley said the distillery's entire staff has already been promised that they will be paid during the closing, and the new challenge will be "working on some creative ways to keep them busy."
In Scotland, the list of closings includes Glenfiddich, one of Scotland's largest distilleries and home to a large-scale tourism complex, along with the neighboring Balvenie distillery. Both are owned by William Grant & Sons, and while the company declined interview requests, a spokesperson provided a statement by email.
We are not aware of any confirmed cases of coronavirus at any William Grant & Sons locations. We have taken the precautionary measure to close The Balvenie and Glenfiddich Visitor Centres in Dufftown as we welcome visitors from all over the world. Our visitor centres are closed until further notice, but distilleries remain operational. As this is a fast moving situation, we will not be offering further comment at this time.
Whyte & Mackay has extended the cancellation of public tours at its Jura and Dalmore distilleries until at least May 1, though gift shops at both distilleries remain open. The company's Fettercairn Distillery has been closed for tours all winter long, and is not scheduled to reopen until at least May 1 as well.
However, Edrington is keeping The Macallan and Highland Park distilleries open for now. Edrington spokesman Marc Bromfeld told WhiskyCast in an email that the decision was made "in line with current UK government advice…with appropriate health and hygiene measures in place. We have official advice under close and regular review."
On the festival front, after planning to hold Whiskey and Barrel Nite festival in New York City on March 19 as early as mid-day Thursday, promoter Dave Sweet announced on the event's web site Thursday night that the festival will be postponed until a June date to be determined.
"In 16 years and 100 shows, we have never had to delay an event.  This is an incredibly difficult decision, but we feel it is in the best interest of you – the consumer we serve, our exhibitors, industry partners, colleagues, and all staff involved in running the event."
The NAV Centre in Cornwall, Ontario announced today that its Wonderful World of Whisky Show scheduled for March 26-28 has now been cancelled under pressure from provincial and federal government officials. The Centre's Ian Bentley told exhibitors and media on a conference call that plans to move ahead with the event were in place until this morning, when officials tightened restrictions on event attendance from 1,000 to just 250, and he worried that the coming days might see that restriction made even tighter. According to Bentley, the NAVCentre will honor all tickets for next year's event to be held the weekend of March 25-27, 2021, and will offer refunds through Eventbrite to ticket holders.
The NAVCentre was also the primary quarantine site for Canadian citizens evacuated from cruise ships because of the coronavirus outbreak. While there are currently no patients being quarantined at the conference center and hotel complex, the Canadian government holds a contract to be able to use the entire facility on demand through April 19.
In Europe, the Whisky Festival Noord Nederland scheduled for March 27-29 was cancelled Thursday on orders from Dutch health officials. Organizers are looking for an alternative date at this time.
In addition, the organizers of Whiskies of the World have cancelled all of their scheduled U.S. events for March and April with the exception of Friday night's Whiskies of the World in Denver. That includes events scheduled for March 27 in San Jose and March 29 in San Francisco, where local health officials have imposed bans on large events. Organizers plan to reschedule the cancelled events, and will honor tickets either at the rescheduled event or the 2021 event. Late Thursday, the promoters of the American Whiskey Convention scheduled for April 3 in Philadelphia announced plans to postpone their event after city officials banned gatherings of more than 1,000 people for the next 30 days. These changes are in addition to the New Orleans Bourbon Festival, which was scheduled for this weekend until it was postponed Tuesday until a date to be determined.
Whisky Live London will also be held as scheduled for now March 27-28 with extensive health and safety precautions in place.
The pandemic is also affecting both of the U.S. distilling industry's major conferences. Thursday, the American Craft Spirits Association postponed its annual conference and trade show planned for Portland, Oregon March 29-31. No new date has been announced. Friday, the American Distilling Institute announced plans to postpone its annual conference in New Orleans April 6-8 following an order from Louisiana Governor John Bel Edwards banning gatherings of more than 250 people through April 13. A new date for that conference could be announced in the next week.
Organizers of Scotland's two major whisky festivals scheduled for later this spring are looking at their options following the Scottish Government's decision to ban gatherings of more than 500 people starting this Monday. Directors of the Islay Festival of Malt & Music are calling an emergency meeting of local leaders, distillery representatives, and other affected parties, while Spirit of Speyside Festival chairman James Campbell told WhiskyCast he and his colleagues will follow government recommendations "to the letter."
Editor's note: This story has been updated to include additional postponements and closings. We have also reached out to executives at many major distilleries and festival organizers for their status, and will update this story as necessary. 
Links:  Jameson | Teeling Whiskey Company | Dublin Liberties Distillery | Pearse Lyons Distillery | Irish Whiskey 360 | Beam Suntory | Town Branch Distillery | Westland Distillery | Glenfiddich | The Balvenie | Jura | The Dalmore | The Macallan | Highland Park | NAVCentre | Whiskies of the World | American Whiskey Convention | New Orleans Bourbon Festival |  Whiskey & Barrel Nite | WhiskyFest Chicago | Whisky Live London | American Craft Spirits Association | American Distilling Institute | Islay Festival of Malt & Music | Spirit of Speyside Festival